| Home - Latest News | Introduction | Bayside Prophecies | Directives from Heaven | Order Form | Testimonies | Veronica Lueken | Miraculous Photos | Bible | Radio Program |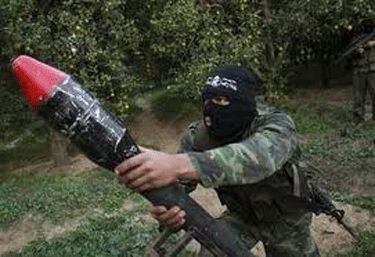 These Last Days News - May 8, 2012
US President Funds Terrorists...
"If only I could show you, the prideful and boastful United States and Canada—if I could show you what the enemy has in store for you now, you would grovel on your knees to make restitution to the Eternal Father. But now this must be taught to you in a most sorrowful way." - Our Lady of the Roses, September 27, 1986
FALLEN TO SATAN
"We send from the Eternal Kingdom of the Lord high God in Heaven a warning to mankind. A great War will be soon upon you, claiming many lives throughout your earth. You will prepare yourselves and the souls of those you love.
"Your country has fallen to satan. Many countries throughout your world have given themselves to satan. The leaders in your country need many prayers." – St. Michael, June 18, 1975
FrontPageMag reported on May 1, 2012:
On April 23rd, Obama stopped by the Holocaust Memorial Museum where he mouthed the words, "Never Again" and two days later he issued a memorandum waiving restrictions on funding to the terrorists of the Palestinian Authority, which routinely calls for the murder of Jews, and for its president who has described the Holocaust as a "fantastic lie."

It took Obama a day to disavow his commitment to a united Jerusalem. It took him a little longer to disavow his commitment to "Never Again."

In his memorandum, Obama certified the 192 million dollar aid package as "important to the national security interests of the United States" and White House spokesman Tommy Vietor claimed that it would ensure "the continued viability of the moderate PA government." That same moderate government which has tried to form a pact with Hamas and whose high ranking officials have repeatedly engaged in terrorism.

The Palestinian Accountability Act, which Obama waived with a flourish of the pen, was one in a series of attempts to stem the flow of taxpayer money to the terrorist corruptocracy in Ramallah. The Act mandated that no funds may be made available to the Palestinian Authority until it ends its terrorist activities and an independent audit is conducted of its finances. Rather than complying with the bill, Obama dismissed it by resorting to the transparently fraudulent claim of national security.

So where is that money really going?

According to the Palestinian Authority, its budget crisis was caused by the funding that it provides to Hamas run Gaza at a rate of 120 million dollars a month. If we take these figures as actual, then its 1.3 billion dollar budget deficit is almost entirely composed of Gaza expenditures.

Another 60 million dollars a year is paid out to convicted terrorists in Israeli prisons. Obama's generous waiver would cover a month's worth of expenses for Hamas run Gaza and a year's worth of salaries for the imprisoned murderers and bombers. Including members of Hamas. Then there are the infrastructure projects, like homes for released terrorists built by the Palestinian Investment Fund.

Nearly 1.8 billion dollars of the PA budget for 2012 consists of government salaries. With above 20 percent unemployment, those in the West Bank and Gaza who don't work in Israel, work directly or indirectly for the Palestinian Authority or the UNRWA, both funded by foreign donors, including the United States. The World Bank found that the Palestinian Authority's government employment rates are more than twice the average for the region with around 150,000 employees. About 65,000 of those are in Hamas run Gaza.

For all the talk about the needs of the Palestinian people, the Authority is in the guns, not butter business. Security spending is its single largest sector expenditure. Within the governance sector, which American aid heavily focuses on, 43 percent of funds goes to security. Its projections for the next three years call for 234 million dollars in security spending.

The Palestinian Authority's National Development Plan projected a 30 percent increase in security spending for 2012. While it cut the number of health care workers, it did manage to add another 1,122 security employees in the West Bank and 203 in Gaza. These employees are for the most part members of allied militias who are involved in terrorist operations.

Strip away all the niceties and this is the core of the Palestinian Authority, a collection of militias funded by the United States and the European Union. Social services for supporters of the militias, construction contracts for friends of the militias and finally incitement and hate in its media apparatus. The only practical difference between the Palestinian Authority and Hamas is that the former is directly funded by the United States and the latter is only indirectly funded.

Obama's 192 million dollar payout is only the beginning. 88.6 million dollars had already been released in March and we haven't seen the last of the waivers either. This isn't the first time that Obama has used a national security waiver to bypass certification procedures in order to extract American taxpayer money for the Palestinian Authority. Since 2009 waivers have been used every year to sideline Congress and direct money without accountability to the Palestinian Authority.

The 192 million is just a piece of a larger puzzle. The United States is the single largest donor to the UNRWA, a United Nations agency concerned with only one group, Palestinian Arabs. And under Obama the amount of money that the United States plows into the UNRWA has increased dramatically. In 2007 the United States contributed 154 million dollars to the UNRWA. By 2009 the contribution had shot up to 268 million dollars. This year it's projected to be around 232 million, but will likely be higher than that.

While Obama rushed to deliver the money to the Palestinian Authority, Arab League donors are as usual slow to pay up their own pledges. When American diplomats stop by Riyadh or Cairo, they immediately receive the usual formal lectures on how compellingly vital the Palestinian cause is to the Arab World, but it's not compelling enough to get them to provide the aid that they promised. Hardly a year goes by when the Palestinian Authority doesn't whine that its "Arab brothers" aren't fulfilling their pledges.

But why should they? Let the infidels cover the salaries of the terrorist militias who keep the unelected leaders of the Authority in power with millions diverted into their international bank accounts. They aren't interested in the people living in Gaza and the West Bank except as a means of destroying Israel. Under Bush, Arab donations picked up as American donations dropped off, but under Obama, they dropped off again, secure in the knowledge that the White House will generously see to the needs of the Authority and its murderous terror state.

At the Holocaust Museum, Obama said, "We must tell our children about how this evil was allowed to happen — because so many people succumbed to their darkest instincts, and because so many others stood silent."

But Palestinian Authority television had another message for the children. "Our children are our glory and honor, they were created to be fertilizer for the land of Palestine, and for our pure land to be saturated with their blood."

That is what Obama's 192 million dollars is truly funding, the perpetuation of a culture of hate, a celebration of death and the pursuit of genocide.
"America, your country, the United States, a land of plenty, has never witnessed mass slaughter and death, but My children, unless and I say, unless you turn back now, your country will witness death such as never has gripped the heart of man before, a terror brought about by the knowledge that there has been a rejection of truth, a rejection of your God." - Jesus, December 7, 1976
EDITOR'S COMMENT: Evil is accelerating and the Anti-Christ forces are gaining power in the world. When the persecution starts, all Christian web sites on the internet will be forced to close. Be sure to have in your possession all the following items: the Bayside Prophecy books, Bayside Medals, Douay-Rheims Bibles, the Protection Packets, Candles, Sacramentals, and Religious Books. Purchase these items now while they are still available! You will urgently need them in the days ahead. Also, you can print out all PDF files for the Directives from Heaven and all of the Bayside Prophecies. Copy Our Lady's messages and the Directives from Heaven now while they are still available! Pray to the Holy Spirit for wisdom and guidance on how to prepare now and for the days ahead when the Antichrist is revealed. God bless.

Let Us All Pray the Rosary Together Around the World for the Conversion of Government Leaders... Click here...
Our Lady of the Roses awesome Bayside Prophecies... http://www.tldm.org/../Bayside/
These prophecies came from Jesus, Mary, and the saints to Veronica Lueken at Bayside, NY, from 1968 to 1995.
MISSILES INTO U.S. THROUGH MEXICO
"My child, let the world know that Nicaragua is a center point for the capitulation of the United States of America and Canada. Already there are plans afoot, and in the making, with missiles and all dire instruments of destruction. These plans are being formulated from Nicaragua, to go into Mexico, and thereupon into the United States." - Our Lady, June 18, 1987

YOU LIVE IN A DREAM WORLD
"My children, awaken from your slumber! You live in a dream world. You believe that this cannot happen to you. O My poor children in North America—Canada, the United States—you do not know what it is to see the blood flow in the streets, to see your loved ones torn—their arms, their legs missing, their bodies and their bowels spewing out upon the grounds. Is this what you want?" - Our Lady, June 18, 1982

FROM COAST TO COAST
"Your country, the United States, My child, shall have great trial—the winter and the wars. There shall be internal strife in your government, and your streets will become running with blood. It is not a sight, My child, not a pretty sight! Oh! Oh!
"That carnage, My child, that you view shall extend not only from the cities into the country, but from coast to coast in all of North America and the world." - Our Lady, October 6, 1980
Directives from Heaven... http://www.tldm.org/directives/directives.htm
D10 - Consecrate Russia PDF
D104 - Invasion PDF
D134 - U.S. Government Leaders PDF Order copies...
D136 - Visions of the Great War: The Mideast PDF
D139 - Preparations: Spiritual PDF
D140 - Preparations: Material PDF
D156 - Terrorism PDF
D158 - America the Beautiful PDF
Articles…
Planned U.S. invasion through Mexico
http://www.tldm.org/news3/Nicaragua.htm

Al Qaeda might to try exploit security gaps in the Mexican border
http://www.tldm.org/news7/Al-QaidaMexico.htm

Are terrorists breaching U.S. - Mexico border with tunnels?
http://www.tldm.org/news6/tunnels.htm

Russia plans to invade the U.S. with missiles
http://www.tldm.org/news2/missiles.htm

Russian arms network seen behind Al Qaeda
http://www.tldm.org/News4/arms_network.htm

Islamic website claims 'final blows' in 'crucial battle' about to begin
http://www.tldm.org/News6/terrorism1.htm

Al-Qaida: Be ready for attack killing 100,000
http://www.tldm.org/News6/Al-Qaida1.htm

Senator Lieberman warns of global religious war
http://www.tldm.org/news6/lieberman.htm

Terrorist training camps in Lebanon and Syria pose a more urgent threat to the US than Iraqi President Saddam Hussein
http://www.tldm.org/news5/syria8.htm

Patrick Buchanan foresees Mideast situation ominously similar to that predicted by Our Lady of the Roses
http://www.tldm.org/news6/ww3.htm

Author states that Al-Qaida has nuclear weapons inside U.S.
http://www.tldm.org/News7/Al-QaidaNukes.htm

Russian arms network seen behind Al Qaeda
http://www.tldm.org/News4/arms_network.htm
Links...
An American Hiroshima is possible, Seattlepi.com, August 16, 2004
http://seattlepi.nwsource.com/opinion/185876_kristof12.html
Crucifix on front and back door... The only real protection against terrorists...
Jesus - "Pray and wear your sacramentals. And, also, My children, I ask you again to place a crucifix upon your door. Both front and back doors must have a crucifix. I say this to you because there will be carnage within your areas, and this will pass you by if you keep your crucifix upon your doors." (6-30-84) (Testimonies of lives and homes saved by the crucifixes.) http://www.tldm.org/news/crucifix.htm
Heaven's Home Protection Packet...
Our Lord stated we must have crucifixes upon the outside of all of our outside doors. In the "Heaven's Home Protection Packet" there are instructions, four crucifixes, and a tube of special cement for wooden or metal crucifixes. Wooden crucifixes adhere better to the doors when the aluminum strap is removed from the back. Put a light coat of cement on the back of the crucifix and then press it to the outside of the door. If you have any problems, you can call us at 616-698-6448 for assistance. This Heaven's Home Protection Packet is available for a donation of $5.00 plus $3.00 shipping and handling. Send $8.00 to TLD Ministries, P.O. Box 40, Lowell, MI 49331. Item # P15 (Order Form)
Heaven's Personal Protection Packet . . .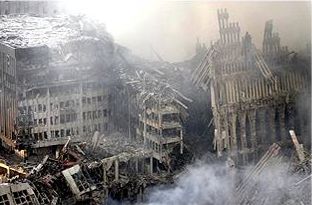 Our Lady tells us to be protected from all evil, we must wear the following sacramentals around our necks: a rosary, a crucifix, the St. Benedict medal, Our Lady of the Roses medal, the Miraculous Medal, and the scapular. We have all of these sacramentals in a packet we call "Heaven's Personal Protection Packet." This packet is available for a donation of $5.00 plus $3.00 shipping and handling. Send $8.00 to TLD Ministries, P.O. Box 40, Lowell, MI 49331. Item # P5 (Order Form)
Our Lady of the Roses, Mary Help of Mothers promises to help protect our children. On September 13, 1977, She said, "He has an army of ogres wandering now throughout your country and all of the countries of the world. They are in possession of great power; so wear your sacramentals, and protect your children and your households. Learn the use every day of holy water throughout your household. Insist even with obstructions, insist that your children always wear a sacramental. One day they will understand that they will repel the demons."
On February 1, 1974, Our Lady said, "My children, know the value of these sacramentals. Guard your children well. You must awaken to the knowledge that you will not be protected without the sacramentals. Guard your children's souls. They must be surrounded with an aura of purity. Remove them if necessary from the sources of contamination, be it your schools or even false pastors."
This Heaven's Personal Protection Packet is available for a donation of $5.00 plus $3.00 shipping and handling. Send $8.00 to TLD Ministries, P.O. Box 40, Lowell, MI 49331. You may use your MasterCard, VISA, or American Express and call 1-616-698-6448. Item # P5 (Order Form)
The Virgin Mary's Bayside Prophesies book . . .
The six volumes have all of Our Lady's Bayside messages from 1970 through 1994. Some of these have never been published before. This is a type of a survival book. It tells what is coming and how to prepare for it spiritually and materially. It is a must book for the days ahead. This is a great way to spread Our Lady's messages to our family, friends and relatives. Item #001 Cost $6.95 (Order Form)
Incredible Bayside Prophecies on the United States and Canada book . . .
We have researched the Bayside Prophecies on the United States and Canada and put these outstanding prophecies in a 360 page pocket size paperback book. Veronica said it was very good. It tells what is going to happen here and how to prepare for it. Every North American must read this book! Item #B2 Cost $5.00 (Order Form)
Your names have been written in Heaven… "It is not by accident that you are called by My Mother, for your names have been written in Heaven.... But with this great grace you have great responsibility to send this Message from Heaven throughout the world, for if you are able to recover just one more for Heaven, an additional star shall be placed in your crown." - Jesus, August 5, 1975
A great obligation to go forward... "It is not by accident that you are called by My Mother, for it is by merit and the prayers that have risen to Heaven for your salvation. For those who have received the grace to hear the Message from Heaven, you have a great obligation to go forward and bring this Message to your brothers and sisters. Do not expect a rest upon your earth, for you will have eternal rest very soon." - Jesus, June 12, 1976
The sin of omission... "The sin of omission shall condemn many to hell, be they layman or Hierarchy. I repeat: not the sin of commission, but the sin of omission will commit many to hell." Our Lady of the Roses, October 6, 1980
We encourage everyone to print or email copies of this web page to all the Bishops and all the clergy. Also, email or send this web page to the news media and as many people as possible.
| Home - Latest News | Introduction | Bayside Prophecies | Directives from Heaven | Order Form | Miracles & Cures | Veronica Lueken | Miraculous Photos | Bible | Radio Program |
The electronic form of this document is copyrighted.
Quotations are permissible as long as this web site is acknowledged with a hyperlink to: http://www.tldm.org
Copyright © These Last Days Ministries, Inc. 1996 - 2012 All rights reserved.
P.O. Box 40 616-698-6448
Lowell, MI 49331-0040
Revised: May 08, 2012