| Home - Latest News | Introduction | Bayside Prophecies | Directives from Heaven | Shopping Cart | Testimonies | Veronica Lueken | Miraculous Photos | Bible | Radio Program | Bayside Videos |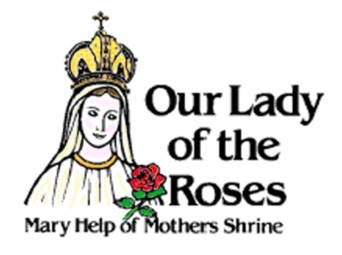 #398 - Fidelity
"Let every man abide in the same calling in which he was called." – Corinthians 7:20

TEST OF VALOR, HOLINESS, AND FIDELITY
"All who seek reform and change will not receive a sanctification from Heaven. Reform and you will die on the vine! My Son is the vinedresser; you are all His children as branches, but you will die on the vine if you conform to the world! O My children, have you had your minds so poisoned by Lucifer that you cannot recognize right from wrong? That you will condone murder? That you no longer know the value of suffering and sacrifice?
"Pray, My children, a constant vigilance of prayer for your priests, cardinals, bishops, your clergy, for a great test, a delusion has been set amongst them to test their valor, to test their holiness, to test their fidelity to My Son's Church! Oh sorrow of sorrows from your Mother's heart, that as We now go throughout your world, can We say that there are one hundred true priests left in My Son's House? Shall He return and find even a flicker of faith left among His sheep? The shepherds don't carry the light." – Our Lady, May 23, 1979
REMAIN FAITHFUL AND TRUE
"My Mother has been coming to you as a Mediatrix between God and man. She sends you and strews among you many roses. Many have thorns; the thorns are always with the roses. And you will always find, My child and My children, the cross beneath the roses. The road to Heaven is the way of the cross. Pick up your cross and follow Me. The way is narrow, and very few remain on it. Many are called, but few can be chosen.
"Remain constant, My children. Fidelity--remain faithful and true, and you will be saved." – Jesus, July 25, 1979
LITTLE SAINTS
"Many of My clergy are on the road to perdition and taking many trusting souls with them. It is a knife in My Heart that satan has been allowed to enter into My Church, but now My Mother has been given, as a Mediatrix between God and man, the knowledge and power from Heaven to gather Our armies of little saints upon earth. And it will be these people, humble, of little means, but with full hearts, who will go forward and restore My Church." - Jesus, July 25, 1977
THE RULES
"My Mother has given you My way. It is a simple road that must be followed. The rules have been given to you that must not be changed, as you cater to the basic carnal nature of man, a generation that has fallen! You will not make changes within My House, for you have dispersed My sheep. You will restore My House to its former glory. Strip you hearts of your pride! Recognize your errors and restore My House!
"I say this to you for your Creator, as your God: Restore My House, or I shall come down and restore it Myself with a firm hand! And shall you stand before Me, O pastors, and say that your teachings have been pure in My sight? I shall take you and spit you out as spittle into the fires of eternal damnation! Vermin that came out of the flowers!" - Jesus, December 28, 1976
TRADITIONAL RITES
"I send to My clergy, those whom I have given the grace to represent Heaven upon earth, this warning: You must now return to your traditional rites, you must restore My House from its crumbling exterior and rotting interior. You must rebuild what you seek to destroy now!" - Jesus, November 22, 1975
FOR GOOD
"Pastors, you shall be called and shall you stand before, in judgment, the Eternal Father and say that your teaching has been pure in His sight? Better that you fear your God than man! Obedience? Obedience is commanded by the Eternal Father for good, not for evil!" - Our Lady, May 26, 1976
TO THE SLAUGHTER
"You will not be led into false obedience, for in this way you will be led as sheep to the slaughter." - Our Lady, September 7, 1971
ONE MAJESTY
"Obedience, My child, obedience--how sad that the true meaning has met with distortion. Satan has used the rule of obedience to bring about the destruction of souls. There is, My child, only one majesty Who commands your obedience. This is the Father--the Father, the most high God in Heaven, the Kingdom of light. You must not honor man before your God. You must not sell your soul to man! For you, therefore, are selling your soul to the devil." - Our Lady, December 6, 1974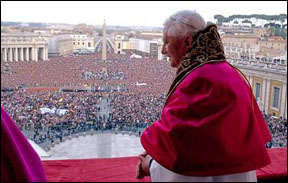 FAITH AND MORALS
"Many now rebel against their leader, their God-given leader, your Vicar. In matters of faith and morals, man must not change the God-given laws, coming from the seat of Peter, and established through tradition upon earth through My Son's Church." - Our Lady, October 6, 1979
A REJECTION OF THE PAPACY SHALL NOT BE ACCEPTED
"Do not abandon My Son any longer by rejecting His Church. Do not judge My Son's Church by man. The foundation is My Son, Jesus. And though the walls may develop cracks, the foundation is solid. Will you not remain and patch these cracks, My children? We do not wish that you break apart into small groups of discord. No schisms must take place in My Son's Church. For all who are baptized a Roman Catholic must die Roman Catholics to enter Heaven. A rejection of the papacy, a rejection of the Faith because of human reasoning shall not be accepted by the Eternal Father in Heaven. Remain faithful and true forever unto the end." – Our Lady, November 20, 1979
REMAIN WITH ROME
"We ask you from Heaven not to leave, not to create a schism from your main body in Rome. You must remain within My Son's Church and pray a constant vigilance of prayer. Satan and his agents have entered in full battle upon My Son's Church. Satan has entered into the highest ranks within My Son's Church and the world. He will manipulate powers, provincials, until he brings about a great chastisement, because man will not listen and mend his ways." - Our Lady, February 10, 1977
PETER'S DESCENDANTS SHALL RULE
"You must not compromise your Faith, My children, by bringing in those who have separated themselves from your true Church. This Church was founded by My Son, and He set a leader, a Pope, among you.
"Peter and his descendants shall rule. There shall not be set up a governing body of hierarchy!" - Our Lady, November 20, 1975
"YOU CANNOT SEPARATE YOURSELF FROM THE HOLY FATHER"
"We do not want division within the Church. That will solve nothing. You cannot separate yourself from the Holy Father in Rome!" - Our Lady, September 27, 1986
"RETURN, MY CLERGY"
"I am your God, and I say unto you: continue to change My Church and you will fall! You will build a secular church, bringing in all--even heretics, even homosexuals. All aberrations condemned by the Eternal Father, you will permit in the name of humanism. Nay, no! I say unto you as your God: you will be given a short reign, for I consider you then an abomination, and as such, you will be removed.
"All will be tested like metals in the fire, and all that is rotten shall fall. Return, My clergy, to a life of prayer, holiness, and true purpose of your vocation." – Jesus, May 23, 1979
HOLINESS AND PIETY MUST BE RETURNED
"Pastors in the houses of your God, you must return from your wanderings and gather your straying sheep. Discipline must be returned. Holiness and piety must be returned. Heresy and heretics must be taken out of Rome! The power of excommunication must be used. You will cleanse the Eternal City now, or you will accept the sword!" – St. Michael, December 27, 1975
RESPONSIBILITY OF THE HIERARCHY
"There cannot be a Church of My Son looking like a Quaker meeting place. It is the House of God, My children and My child; My Son's Church is a House of God, and all come to honor Him. They do not come to have a social gathering.
"There must be holiness returned to My Son's Church. This responsibility weighs heavily on the shoulders of the clergy, the hierarchy. I assure you, My clergy, unless you act immediately upon the counsel from Heaven, many mitres shall fall into hell." – Our Lady, July 14, 1979
COMPROMISE
"It is the easy way to compromise, My children. It casts the responsibility onto another, so that you may not be bothered. But I say unto you, pastors and laymen, you must accept this responsibility to protect your Faith, to restore My House to its former glory, to chase out the rodents in mitres that are burrowing like rats into the foundation of My Church." - Jesus, March 18, 1977
THE ETERNAL CITY
"In the Eternal City of Rome the light is dim. There is a conspiracy of evil. Holiness must return to the man who repre­sents himself in My name.
"In the Eternal City of Rome, My pas­tors, you have opened your doors to all manner of heretics and separated brethren who shall not join you for the betterment of My Church, but to destroy and confuse and bring together a new religion of man, one based on humanism and modernism and satanism." – Jesus, December 27, 1975
CLERGY BEING DECEIVED
"You must warn Our clergy that many are being deceived. They must merit the respect of their flock by their example and holiness. The more they enter into the world, the less they will be of the spirit of light. Man must live in the world but not be of the world." – Our Lady, August 5, 1975
LIFE OF PRAYER
"My Son has chosen from the world many to represent Him in His House. It saddens Our hearts to know that many now prefer life among the human race. They do not prefer to stand forth as an example of My Son. Unless My Son's representatives return to their life of prayer, they will be led farther from the path." - Our Lady, December 24, 1972
"GATHER OUR STRAYING SHEEP"
"Clergy, followers of My Son, you who have sought a vocation and were graced to be chosen from among mankind, will you not gather Our straying sheep? Will you not gather My lilies from the field and give them the waters of life for Us?" - Our Lady, July 24, 1976
NO EQUAL
"My child, make it known to Our priests in My Son's houses upon earth, churches, that We want Our priests to shine forth as pure examples of chastity and holiness....
"The example that must be shown and given to the children of earth by Our priests must set them apart as representatives of My Son. They do not have any equal upon earth, for their vocation is a special gift of God." - Our Lady, June 18, 1974
BADGE OF HONOR
"A duly ordained priest in the House of God shall not remove his habit. He shall not take the badge of honor of his vocation from him. In doing thus, he subjects his soul to contamination from worldly influence." - Our Lady, March 25, 1973
LAXITY IN ATTITUDE
"My children, go to your bishops and tell them that all Heaven is disturbed, and Our hearts are torn by the laxity in attitude to pride and arrogance of the priesthood in My Son's Church. We ask for you to convert the unbelievers but not to join them, not to compromise My Son's Church. The reforms you are promoting will bring your destruction, for the sheep will leave." - Our Lady, May 26, 1979
DOES HOLINESS REIGN?
"My children, without charity you have nothing! Does holiness reign, and charity, in the hearts of the clergy in My Son's House? Or shall I give to you the measure of offenses by count as My Son suffers for these offenses by count? For when you do not clothe your brother in his nakedness, when you do not feed your brother in his hunger, when you do not comfort him in his affliction, you offend the Father in Heaven and the Trinity; for even the most humble and smallest among you, as human beings upon earth, are the children of your God, and each and every man, woman, and child has been created in the image of God. But now you have given yourselves over to seeking worldly pleasures; you have given yourselves over to the worship of Lucifer and false gods. And then you cry to Heaven: 'Where are my children? Why have my children turned against us?' Parents, leaders in the houses of religion upon earth, have you followed your vocation? What measure of responsibility shall you be counted for in the fall of your nation?" – Our Lady, September 7, 1979
NUNS MUST RETURN TO LONG HABITS
St. Theresa -"Come out of the darkness, my sisters. You have been misled. Do not follow the fashions of your world. There is no fashion in Heaven. Jesus never changes. There is great punishment ahead for those who follow the world. Do not leave when you are discouraged by those who satan has sent into your convents. Stand forth as an example of purity and godliness. You will not be cast aside by your God, as you will by man, as you stand to defend your God. Pick up your cross and carry it.
"You will return the habit to the floor."
Veronica - Over to the right side of the flagpole there's a nun. She's smiling. She has on this large white hat, with like--has wings on the side. Oh, she thinks--the nun thinks it's very funny that I called it "wings." Catherine! It's Catherine, Catherine Labouré.
St. Catherine Labouré - "When you accept a change that offends your God, you will be discontinued. Confusion, confusion! All about us we see confusion. Pray to the Holy Spirit that you may receive the light." - November 20, 1972
MEND YOUR WAYS
St. Theresa - "My sisters on earth, you must learn discipline. You have been led astray and have accepted satan's plan in your world. You must not follow the fashions of satan."
Veronica - Beyond Our Lady many, many nuns are appearing. They are dressed in different habits. They are all dressed in habits that reach to their feet. In fact, I can only see their dark shoes from beneath the skirts. Now the nun who has the hat with the large white wings is coming forward. It's Catherine. And Catherine also has placed out her hand near Theresa. And Catherine is talking with Our Lady, and Our Lady has nodded Her head. And Catherine is speaking:
St. Catherine Labouré - "I cannot understand the lack of discipline in your orders, my sisters. You have cast aside your vows. You have traded your spirit. What can you expect in eternity but damnation? You have closed your hearts and your eyes to the truth. You have been warned by the Eternal Father and the Queen of Heaven countless times. You will listen now, or lose the gift of eternal happiness. You will not reach the highest pinnacle of sainthood unless you mend your ways now." - October 2, 1972
DO NOT ALLOW THE WORLD TO ENTER
"There has been little change in my convents. I am very saddened at what we can see beyond the doors. My sisters, do not allow the world to enter into my convents. So many good sisters are needed for fine example. I stand with our Mother and look into many convents of the world. I do not recognize what goes on there. I know it offends the Father much.
"You must not follow the ways of the world. You must restore the habit and be an example, a good example to other sisters of the world. There are far too many who have given up the work for the Father. This saddens all Heaven. Please, my sisters, do not leave. Remain and fight the good battle for the Father. Bring others into the convents, but you must pull out the weeds and be very careful who will enter into the convent, for satan has set many among you to destroy the good work." - St. Theresa, August 21, 1973
RETURN TO A LIFE OF MORTIFICATION
"My sisters of the convents, you must return to a life of mortification and self-privation. You have succumbed to the lures of satan, loving more the pleasures of worldly flesh than the ecstasies that lie beyond the veil when you pass over. Your lives must return to the rule, the strict rule of self-discipline. Your example is very poor to the children. Your actions have not gone by unnoticed by the Father. You will be called to task for your bad example." - St. Theresa, October 2, 1973
"THE EXTERNAL TRAPPINGS MEAN MUCH"
St. Theresa - "Veronica, my sister, you must not be held back by fear and doubt. Work with great haste to reach my brothers and sisters. We are much grieved, they do not dress properly. Their example is poor and the convents are empty. How sad we are here in Heaven! Where shall we find sisters to guide the sheep?
Veronica - Now behind Theresa there are a lot of people coming down. They're all nuns; I know they're nuns, because they're dressed in long dresses. And behind them are men. They have on brown habits with cord around their waist, and I know they're Franciscan brothers because of the way they're dressed. And they have on sandals.
Now Our Lady is smiling.
Our Lady - "My child, We do not see much of this upon your world now. Out of sight, out of mind. The external trappings mean much. You must cover yourselves with good example." - November 23, 1974
POVERTY
"Poverty! Poverty, my children--have you forgotten the need for poverty? There were vows, My children, of piety and poverty. Have they been cast aside now to follow the evil mode of modernism?" - St. Theresa, May 17, 1975
THE RULE MUST BE CONTINUED
St. Theresa of Avila - "My sister Theresa is on my side."
Veronica - Oh! Theresa of Lisieux. She says, "Lisieux." Theresa says:
St. Theresa of the Child Jesus - "I can speak in English. I do not have to use my native French. Veronica, I followed the rule given by Theresa of Avila, Avila.
"The rule must be continued. The changes brought into your world have been to corrupt the sisters of the convent. Those who choose to follow the fashions and fads have been misled, and many are on the road to hell. Their example has also placed many souls with them on this road. The habits of the sisters are abominations in the eyes of the Father!" - March 18, 1973
THE RULE MUST BE FOLLOWED
"The road to Heaven, my sisters, is a narrow one and not difficult to follow unless you choose to turn away. Even a short duration in the world will soil your soul. You must not, my sisters, give yourselves to the world in thought or deed or dress. Your example must be as one as Our Lady is dressed--a long habit that reaches to the ground.
"When you, my children, and sisters, discard a proper attire--dress and habit--you do much destruction to your order, to your vocation, for you no longer are an example of purity and commanding respect. You do not receive respect. You are a scandal to your vocation, my sisters! You must not be obedient to the cry of the serpent. The rule must be followed within the convents. My sisters, you will gain nothing by leaving and going into the world. It is a deception of Satan to destroy your vocation and true purpose as brides of Christ. Come out of the darkness, my sisters!" - St. Theresa, October 2, 1975
GOD NEVER CHANGES
"And God never changes. And neither must you change to please man. But you must change always to please God. And obedience: there is a false obedience, if you displease God, just to please man." - Our Lady, June 18, 1982
RETURN TO THE RULE AND DISCIPLINE
"My children, the Council of Vatican II was started with good intent, but the doors were opened to all manner of heretics, causing a slow pollution of the Faith. My children, you must now awaken the pastors from their slumber! They have given themselves over now to a new religion of man.
"O pastors and foolish maidens of the world, those who have given themselves to vocations and then defiled the rule, do you not understand and recognize that you have been deluded by satan? The convents are closing, the churches are empty, and why? My children, I have repeated over and over that if you return to the rule and discipline as given by My Son, you must now have a rule of the cross and not of man. You must read the Bible and act upon it. Cast not aside the teachings of the founders of My Son's Church. Saint Paul, you revile and deride him. You cast him aside, and why? So that you can write and rewrite the words of your God to suit your own basic carnal human nature." - Our Lady, July 25, 1977
LOSING VOCATIONS BECAUSE OF THEIR CHANGES
"You must not forget, My child, Jacinta 1972. I spoke with the child, and told her of the fashions that would come to the world that would displease the Almighty Father very much. These fashions would lead many young onto the road to perdition. These fashions have even entered into the convents of the good sisters, and have seduced them into becoming ordinary misses of the world.
"My children, you must hasten to tell the good sisters that they must not join the world. They are losing vocations because of their changes. They must restore their habit worn to the ground. It was an example of great strength and piety for others and brought many vocations to the convents. Have you not realized the fruits of your endeavors to become modern? Good sisters, return and restore the convents."
[Pause]
Veronica - Our Lady is pointing up to the sky now on Her left side, our right side, and I can see Theresa, Saint Theresa coming through the sky. I would know her anywhere. Oh, it's quite windy and her gown--she has a long, you know, habit on and it's blowing. And, oh my, Theresa is pointing and I can see the entrance to a convent. I know it's a convent of a church; I can see the door. And she's looking, pushing the door open, and I can see it. I'm right there with her. And oh, my goodness! The nuns are scampering around in leotards! Oh, how embarrassing! And Theresa is standing there looking very shocked with consternation on her face.
St. Theresa - "My heavens, my sisters, have you lost your minds and your way? Whatever has happened to the rule?" - April 1, 1978
MOCKED
"Know now, my brothers and sisters of religious orders, you will be mocked, you will be scorned, but you will please the Eternal Father and receive your reward in the Kingdom." - St. Francis, May 28, 1975
SPEAK OUT
"Many homes shall be torn asunder by the fall of the children. Parents shall shed tears of anguish. Therefore, prevent this now while your children are at a young age. Give them a firm foundation of their faith. Be not afraid to speak out against heresy and abominations, even if you have to do this against your clergy. For many now have fallen in with the modernists, the socialists, the communists, and some the satanists. Therefore, My children, I make known to you the crisis that lies ahead." - Our Lady, June 18, 1979
HERESY, APOSTASY ABOUND
"Because of the arrogance and pride of My clergy, many of Our sheep, Our children, are lost to the Kingdom of Heaven. Many mitres are destined for the abyss. Heresy and apostasy abounds upon earth." - Jesus, June 18, 1979
MOURNFUL HERESY
"Heresy, O mournful heresy! Pastors, this shall not be tolerated. You must not destroy Our young flowers, the children. You must nurture them with pure waters of faith. This faith must not be tainted by modernism and humanism. You have set upon the world a confusion of mind and a darkening of spirit." - Our Lady, November 20, 1975
MARRIAGE MUST NOT BE DISSOLVED
"The act of marriage blessed by the Father must not be dissolved to suit mankind in his carnal nature and loss of the knowledge of God. What God has joined together no man shall place asunder." - Our Lady, December 28, 1974
DESPICABLE
"The Eternal Father has given mankind a set of rules, and in discipline they must be obeyed. It behooves Me to say that My heart is torn by the actions, the despicable actions, of My clergy. I unite, as your God, man and woman into the holy state of matrimony. And what I have bound together no man must place asunder. And what do I see but broken homes, marriages dissolved through annulments! It has scandalized your nation, and it is scandalizing the world. Woe to the teachers and leaders who scandalize the sheep!" - Jesus, May 3, 1978
PERMANENT UNTO DEATH
Veronica - Jesus wants you to know that many marriages are not approved of by Heaven. The example within the homes have led many children onto the road to hell. There will be no rationalization of adultery, there will be no rationalization of the breaking up of the home in divorce. Marriages, consummated and blessed by God the Father, shall not be dissolved by the whims of man.
Know ye now that satan rules throughout your world for a short time. He has the power to turn the husband against his spouse, and the wife against her husband. Know you now that you cannot escape the fires of hell if you dissolve a marriage blessed by God the Father. It is permanent, and in the eyes of God, permanent unto death. - October 2, 1973
SACREDNESS
"The sacredness of marriage and the married life of man and woman must not be destroyed by debased sensuality. It is a private consummation between man and woman and the family. It is not an object of derisive laughter and scornful jokes, My children.
"Your actions are observed by the Eternal Father Who looks into your heart. Pure thoughts, pure mind, pure spirit--what goes into the heart will come out." - Our Lady, August 21, 1975
HUMANAE VITAE*
"The encyclical of Pope Paul on birth control is true and must be followed by mankind. There shall be no rationalization of sin. There shall be no excuse for the murder of the unborn. Sin has become a way of life among mankind, but Heaven does not condone murder. Heaven cannot condone sin, though the Eternal Father in His mercy is most merciful and long suffering and forgiving." - Our Lady, October 2, 1976
*The encyclical letter, Humanae Vitae [Of Human Life] by Pope Paul VI, principally forbidding the use of artificial contraceptives in the regulation of births, under pain of mortal sin. It was issued in 1968 amidst great controversy generated by dissident theologians and others, who clamored for a reversal of this timeless doctrine. This godless pursuit was dealt a heavy blow when our Holy Father, speaking as the supreme teacher of the Church, gently but firmly articulated the constant teaching of the Church. We recommend that you read and study this momentous encyclical letter, Humanae Vitae.
FAMILY
"Pray constantly your Rosary, your beads of prayer to Heaven. Remain unified in your family lives. The institution of your country--the great foundation is based on family life. Destroy the family and you destroy your country." - Our Lady, June 18, 1980
FORTRESS OF GODLINESS
"My graced children, you must all unite now and fight the common enemy of My Son. Go forth as disciples of the Father, knowing that the ultimate victory is with the Father in the Kingdom.
"Better, My children, that you have a small circle of blessed friends than to socialize among the wicked. Make your home a fortress of godliness. Remove your children from a world that has become . . . and given to satan. The greatest responsibility for the young souls will be given to the parents. Keep the Faith in the heart of those you love." – Our Lady, December 29, 1973
DISINTEGRATION
"My children, if you could only recover the peace and quiet of spirit that was once much evident in your homes and now has been replaced by all manner of creations of Satan, creations that distract the minds of the innocent....
"The parents of many have fallen into the error of feeding the body and starving the young souls. These souls, in the eyes of the Eternal Father, are young flowers that must be nourished with pure waters of truth, purpose, dedication to the road--place them on the road that will lead to the eternal Kingdom of God your Father in Heaven." - Our Lady, July 24, 1976
DO HONOR
"Families, bring honor to your homes. Fathers, be a father; discipline your children. Mothers, do not discard your role as the mother. Why have you sought to stand side by side with your husband without being subservient to him? You have lost your honor. The example you give to your children can lead them nowhere but into the darkness. A strong tree will bear good fruit. A tree that is fed with impure waters will not grow to maturity, but will die and wither on the vine." - St. Joseph, March 18, 1974
GREAT TRIBULATIONS
"My child, you understand the Eternal Father is most merciful, and My Son does not want the world to be destroyed. However, great tribulations shall be set upon mankind. Sodom and Gomorrha were destroyed, destroyed by fire and brimstone.
"What can you expect upon your country which allows homosexuality to flourish and become the way of life which now your leaders under a banner of truthfulness and faithfulness to his God, have now torn down that banner and is going in the direction of satan.
"Laws are being made now to protect the offenders of God, the homosexuals. Mankind will have a banner ahead. There will be tribulations set upon the world before My Son returns to gather His own. Yes, in time many will be removed from the earth. However, there will be a tribulation before that moment." – Our Lady, October 6, 1992
Click here to email this page to a friend.
Next Directive: #399 - Doctrine
Return to Directives Introduction Page
We encourage everyone to print or email copies of this web page to all the Bishops and all the clergy. Also, email or send this web page to the news media and as many people as possible.
"My children, My little humble children, I appeal to you as your Mother, go forward on foot, knock on the doors; bring the light to your brothers and sisters. For those who have been given great grace, much is expected of them." - Our Lady of the Roses, May 26, 1976
"As disciples of the latter days, My children, much shall be asked of you, but I assure you: all that you give in faith and charity shall be returned to you threefold." - Jesus, June 1, 1978
My gift to help spread Our Lady of the Roses' messages to the world.
| Home - Latest News | Introduction | Bayside Prophecies | Directives from Heaven | Order Form | Miracles & Cures | Veronica Lueken | Miraculous Photos | Bible | Radio Program | Bayside Videos |
The electronic form of this document is copyrighted.
Quotations are permissible as long as this web site is acknowledged with a hyperlink to: https://www.tldm.org
Copyright © These Last Days Ministries, Inc. 1996 - 2021 All rights reserved.
P.O. Box 40 616-698-6448
Lowell, MI 49331-0040
Revised: November 03, 2021