| Home - Latest News | Introduction | Bayside Prophecies | Directives from Heaven | Shopping Cart | Testimonies | Veronica Lueken | Miraculous Photos | Bible | Radio Program |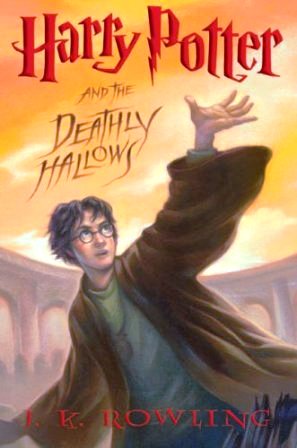 Harry Potter and "the Death of God" - by Michael D. O'Brien...
"We call this sorcery, My children, because there has been a combination of the practice of the occult, witchcraft, with drugs. The minds of your children are being destroyed and distorted by the use of mind-controlling agents from hell. And I say from hell, My children, because it is a diabolical plan of satan to control the minds of your children." - Our Lady of the Roses, October 6, 1977
"They will use the body of a human being, one who has fallen out of grace and the light. Any man, woman, or child is susceptible to this possession." - Our Lady of the Roses, August 21, 1975
TLDM note: The danger of Harry Potter books has been confirmed by another exorcist, other than Fr. Gabriele Amorth. An American exorcist told us about a young girl he exorcised who was into Harry Potter and Pokemon. He has exorcised many children who have become possessed through involvement in these. A priest told this exorcist that he read Harry Potter and found nothing wrong with it. The exorcist rebuked this ignorant priest, "But you guys don't do exorcisms!"
LifeSiteNews reported on August 20, 2007:
LifeSiteNews note: LifeSiteNews.com, the news service which first put online the letter signed by Cardinal Ratzinger - now Pope Benedict XVI - against the Harry Potter books, is proud to present Michael O'Brien's latest essay on the Potter series. The author, North America's foremost Potter critic, has written many articles that analyze in detail the Harry Potter novels. Here he reflects on the significance of the series as a whole.

Well, July 21st has come and gone and the world is muggling onward. The date, of course, was the publication day of the seventh and final volume of the Harry Potter series, Harry Potter and the Deathly Hallows. The previous six books have been translated into an estimated 66 languages so far, and have sold close to four hundred million copies, a figure that will continue to swell as sales for this consummation of Potterworld continue, and various new editions are released - the boxed sets, the leather bound special editions, the audio books and digital-with-images, et cetera, et cetera. Moreover, the fifth film was released on July 11th, and doubtless two more films (and perhaps spin-off sequels) are to follow. All told, it is the grandest trans-cultural event of epic proportions in the history of mankind, rivaled only by the Bible.

I use the word rivaled with some consideration, not only because of the impact of the series on the modern world, but also because of the worldview it so powerfully implants in its devotees. In short, the series is a kind of anti-Gospel, a dramatized manifesto for behavior and belief embodied by loveable, at times admirable, fictional characters who live out the modern ethos of secular humanism to its maximum parameters.

It is all about us. It is all about the late-Western preoccupations of Homo Sapiens Sapiens, man as knower. More precisely, it is all about Homo Sine Deo, man without God, who, in order to find his identity in a flattened cosmos, must pursue power and knowledge at all costs lest he be blasted into non-being by a killing curse. He feels abandoned, alone, and believes, therefore, that he must rely upon himself - though he will bond, to a degree, with those who assist in the revelation and development of his hidden identity. The stakes are the highest as he seeks this ultimate holy grail, for his mortal life is at radical risk. There will be deaths along the way, plenty of them, and in myriad manifestations.

Lev Grossman, in the July 23, 2007, issue of Time magazine, writes, "If you want to know who dies in Harry Potter, the answer is easy: God." In this he has expressed the core problem with the Potter series. There is much that could be written, and has been written, about the specific problems in the books. Without neglecting the valid point that good fiction need not be overtly Christian, need not be religious at all, we might ponder a little the fact that the central metaphor and plot engines of the series are activities (witchcraft and sorcery) absolutely prohibited by God.

We might also consider for a moment the fact that no sane parents would give their children books which portrayed a set of "good" pimps and prostitutes valiantly fighting a set of "bad" pimps and prostitutes, and using the sexual acts of prostitution as the thrilling dynamic of the story. By the same token we should ask ourselves why we continue to imbibe large doses of poison in our cultural consumption, as if this were reasonable and normal living, as if the presence of a few vegetables floating in a bowl of arsenic soup justifies the long-range negative effects of our diet. Leaving aside a wealth of such arguments, let us consider Lev Grossman's insight.

"The death of God?" many a reader will respond. "Surely he is making too much of the matter! Aren't we discussing a single phenomenon in a vast sea of cultural phenomena? And aren't there a lot of positive values in these books and films - even some edifying moments of courage and sacrifice? And isn't it all about love?" Yes, in a sense it is. But what kind of love? What kind of sacrifice? And for what purpose?

The series is also about the usefulness of hatred and pride, malice toward your real or perceived enemies, seeking and using secret knowledge, lies, cunning, contempt, and sheer good luck in order to defeat whatever threatens you or stands in the path of your desires. It is a cornucopia of other false messages: The end justifies the means. Nothing is as it seems. No one can really be trusted, except those whom you feel comfortable with, who support your aims and make you feel good about yourself. Killing others is justified if you are good and they are bad. Conservative people are bad, anti-magic dogmatists are really bad and deserve whatever punishment they get (hence the delicious retributions against the Dursleys). The ultimate cause of evil is rejection of magic: the arch-villain Voldemort, for example, first went off track when he became a dysfunctional boy abandoned by his anti-magic father.

Then there's the adolescent romance in the atmosphere, a potent element when mixed with magic, usually latent but growing with each volume and culminating in domestic bliss for the central characters at the end of the final volume. Yes, Harry faces near-satanic evils, passes through an unceasing trial of conflict and woe, triumphs against insurmountable odds, saves the world, marries Ginny and brings forth with her a new generation of little witches and wizards. If it were a spoof or satire we might laugh. But it presents itself as very serious stuff, this festival of noxious half-truths and overt falseness, interwoven so conveniently with some positive values, some attractive role-modeling, and the timeless authorial device of an under-dog orphan as the hero/anti-hero of the series. So pleasurable, so thrilling at every turn. So deathly and hollow.

But that is the point, isn't it. If the universe in which we live is not "hallowed" (sacred, holy) but rather hollow and deadly, then we must do what we can to change it, right? There is no God, apparently, so we must be our own gods. If there is no father (as every orphan knows) than we must be our own fathers. A tough job for anyone to do, but with the help of some incredible powers it can be done. And even if there is, after all, something in existence a little more than the material world and this materialist magic, can it be trusted? Definitely not, according to the story. There are hints of other realms in the Potter series, immaterial or metaphysical dimensions devoid of any reference to a higher moral order. But these are window-dressing to the cosmology Rowling establishes.

Throughout the series there is overwhelming evidence that a Gnostic worldview is being slowly but surely presented. In fact, it is a new form of that ancient archipelago of heresies, a neo-gnosticism that borrows remnants of Judeo-Christian symbols and mixes them with cultic concepts of life and afterlife. For example, toward the end of the final volume, Harry's headmaster and mentor, Dumbledore, meets with Harry in a nebulous otherworldly zone, after Dumbledore's death and Harry's pseudo-death, before the latter's mysterious "resurrection." Yet even these and other metaphysical references are merely used to serve the author's real goal, which is the exaltation of the humanist ideal.

Such humanism cannot long survive without a "spirituality" of some kind or other - and what better spirituality for Homo Sine Deo than one which offers the thrills and rewards of the preternatural, without moral accountability to God. One might call this, paradoxically, the religion of secular humanism. In this religion, as in most other religions, the world is gravely threatened and needs its saviour. What, then, is a lovable hero to do in this situation? He must grow up, it goes without saying, and he does so throughout the seven tales by coming into the realization of his inherent semi-divine powers. These are never referred to as god-like powers because that would be a tacit admission of some kind of higher authority, and Potterworld will admit no absolute hierarchy in creation.

J.K. Rowling has stated in one of her interviews that, "My books are largely about death. They open with the death of Harry's parents. There is Voldemort's obsession with conquering death and his quest for immortality at any price, the goal of anyone with magic. I so understand why Voldemort wants to conquer death. We're all frightened by it."

Indeed there are myriad forms of violent death in the seven volumes, usually as the result of battles involving curses, hexes, and potions. The reader loses count of the human characters and other creatures who die in the series, and as far as I can remember none of them die naturally. Potterworld is death's realm, death's sovereignty, and its perpetual reign can be transcended only by using the tools of death.

Throughout the series, death and power are inextricably entwined. Moreover, death is both the ultimate threat and the ultimate solution to problems. For example, in volume six Dumbledore is killed by the evil Severus Snape who works for the arch-villain Voldemort. In volume seven we learn that Snape was a kind of double-agent, secretly loyal to Dumbledore and Harry. It is revealed that Dumbledore had asked Snape to kill him - mercy killing - and their dialogue about it sounds uncannily like justification for euthanasia and physician-assisted suicide.

Finding out who you are is crucial to overcoming death. Gradually you discover by experience, along with dedicated study of arcane forbidden knowledge, that you are more than you think you are; indeed you have a right to the secrets that will reveal you to yourself, and reveal your worth to others. You will be loved, feared, adulated, hated, but you will never be ignored - as long as you have pluck and supportive peers, and the added powers that secrets will give you. Your innate magic powers will be released by increased knowledge and will become mega-magic when exercised. The powers must be used, of course, because there are some really vile enemies out there, and the arch-enemy is after you in a big way, and he has powers too, so it's important that you possess powers as awesome as his, if you want to defeat him. You will struggle and fall and rise again, but in the end you will triumph. You will become the saviour of the world.

Rowling has tapped into the human drama, the story that is as old as the Iliad, but without Homer's deep insights into human motivation; as old as Beowulf, but with the roles confused and the lessons lost; as contemporary as The Lord of the Rings, but without Tolkien's depiction of humility, genuine virtue, and wisdom. She has taken pains to make her tale more complicated than a simplistic bad guy versus good guy scenario, more complicated even that a scenario with the frontier lines of good and evil merely shifted.

Clever and inventive, she has scrambled all the frontiers, interior and exterior, vertical and horizontal, and the only orienting factor is the fate of the dynamic ego of the central character. His is not so much a Nietzscheian "will to power" as it is the will to survive, gradually evolving into the will to identity, with power as a necessary reinforcement of the quest. But she has also made Harry a likeable boy, and a hurting boy. Most young readers will identify.

He is so very much like many young people in our times who are abandoned in one way or another, with shattered families or siblings absent through abortion, or otherwise alone because of contraception and sterilization. They have suffered from various forms of devaluation, neglect, loneliness, and some have been humiliated by bullies (other unhappy children who lack identity and have seized power over weaker children as the only available means of self-affirmation). Check out your local school yard. It's all there - the Harrys and Hermiones, the vicious Draco Malfoys and his gang of sycophants. It's the human condition and it varies little from age to age, culture to culture - wherever man rejects the saving power of grace.

Harry overcomes the multifarious evils that confront him, yet he does so without grace. We find ourselves cheering as he does it, and then go on to either passively accept these books or actively promote them as a path of liberation, a way out of the hurts, the unfairness of life, the negations of worth, the chain-link fences and enclosed compounds that would cruelly limit our beloved children, which is to say all children. Harry knows the way! This cute loser-boy evokes our instinctive compassion for suffering people; as he surmounts all obstacles we see that he's a winner - just as each of us hopes to be in his own life. Yes, Harry is you and me. We love him. And such a perfect actor for the film role! Such a sweet, brave, vulnerable face. A good boy. A nice, nice boy.

In Harry Potter and the Deathly Hallows we see Harry coming of age. He has matured wonderfully. He has compassion for the weak, chooses to block the fatal curses and knock the wands out of the hands of those trying to kill him and others. This is so much the case that Remus Lupin remonstrates with Harry about it and receives Harry's defensive reply to the effect that killing people is Voldemort's way, not his. He even rescues his old tormentor Draco after he and his gang attack Harry and nearly burn him up with a mishandled Fiendfyre curse.

This new development in Harry's character may be a disappointment to those readers who enjoyed his old vindictive ways, but it also reinforces the position of pro-Potter people who do not see beneath the surface appearance of the characters and plots. As the critic David Haddon points out, "Harry has fulfilled Rowling's stated belief that children are 'innately good', without need of repentance or redemption." They just need to grow up and learn to use their powers "wisely." There is no original sin in Potterworld. Just magic.

And why not, if we are locked in a claustrophobic universe, why not explore the path Harry has shown us? Yearning for the transcendent, as do all human beings, even when they deny it, why should we not be enthralled by preternatural powers offered as the substitute for genuine transcendence? Thralldom, you may recall, is an old English word for enslavement. The slave in his chains may dream and fantasize about freedom, but the fantasy does not make his chains disappear. Like the slaves of old, the enthralled of our times are left with whatever pleasures they can seize within the limited dimensions of their lives, and this usually means fugitive and secret pleasures - as the pagan realms of the past abundantly proved.

Those in thrall to Potterworld may, for a while, be pleasured and distracted from their real condition by the orgy of sensations, by stimulated affections and the rush of adrenaline, by blood and gore and fright and lore, by fabulous imagery and ingenious invention. But take note that throughout the very complex web of plots and subplots the traditional symbols of Western civilization are simultaneously used and misused, are mutated, hybridized, contradicted and even at times inverted - because in this "fantasy" world, nothing is as it seems nor is it reliable, and even the architecture of thought slips and slides, leading us wherever the whims of the author wish to take us. A poor story-teller would not get away with this for a minute. But Rowling is a talented story-teller, and the massive symphonic effect of her dissolution of civilization's basic principles is justified by many because she has entertained us and because, well, "it's all about love."

Genuine freedom is possible only where there is genuine love. And genuine love is not possible without truth. As Tolkien once pointed out in his essay on fantasy literature, the writer who hopes to feed the imagination in a healthy way must remain faithful to the moral order of the real universe, regardless of how fantastic the details of the fictional world may be. The Natural Law which God has written into our beings cannot be entirely eradicated, but it can be gravely deformed, leading to distortion of consciousness and conscience, and hence our actions.

Healthy fiction, no matter how wildly it may depart from the material order, teaches us to love ourselves in a wholesome manner, by loving our neighbor. Indeed, even by loving our enemies - at least by trying to learn to love them, and by believing that it is right to do so. With grace this is possible. But selective love (coupled with selective hatred) does not lead to freedom. It is the feelings of love without the substance of love, the feelings of freedom without the foundations of freedom.

If God is the absent father - or the father who perhaps never existed - the hero and his readers are left only with such emotions, their hooked loyalties, their love of the self's insatiable appetites, which they feel cannot be denied without a killing curse of self-annihilation. That is why so many people cling fiercely to the "values" in the Potter books while ignoring the interwoven undermining of those very values. That is why the defenders of Potterworld exhibit such adamancy, frequently outrage, against critics. According to their perceptions, the critics of Potterworld are the enemies of freedom and identity.

Just as the rhetoric about freedom and democracy increases as the real thing declines, so too the rhetoric about "values" increases as the more real thing - that is, truth and virtue - declines. What will it take to awaken the dreaming slave from his delusion?


* * *

See related LifeSiteNews.com coverage:
Pope Opposes Harry Potter Novels - Signed Letters from Cardinal Ratzinger Now Online
http://www.lifesite.net/ldn/2005/jul/05071301.html


Other articles by Michael D. O'Brien on the Harry Potter series:

Pope Benedict and Harry Potter
http://studiobrien.com/site/index.php?option=com_content&...

Harry Potter and the Paganization of Children's Culture
http://studiobrien.com/site/index.php?option=content&tas...

Why Harry Potter Goes Awry: an interview with Zenit News Agency
http://studiobrien.com/site/index.php?option=com_content&...

The Potter Controversy: or Why That Boy Sorcerer Just Won't Go Away
http://studiobrien.com/site/index.php?option=content&tas...

Harry versus Frodo
http://studiobrien.com/site/index.php?option=content&tas...

Interview With Catholic World Report: Special Tolkien Issue
http://studiobrien.com/site/index.php?option=content&tas...

The War For Our Children's Souls
http://studiobrien.com/site/index.php?option=content&tas...
"They [children] must not join occult groupings. There is no such group as a good witch or a bad witch. My children, they all are under the rule of satan!" - Our Lady of the Roses, August 14, 1979

"Demons from hell shall enter into the body of any man, woman, or child who has fallen from grace." - Our Lady of the Roses, June 16, 1977
Our Lady of the Roses amazing Bayside Prophecies... http://www.tldm.org/../Bayside/
These prophecies came from Jesus, Mary, and the saints to Veronica Lueken at Bayside, NY, from 1968 to 1995.
OCCULT PRACTICES IN THE SCHOOLS
"Teach your children to beware of the occult practices now being dabbed into your school curriculums. It is evil; it has been placed there by satan.
"Do not scoff and laugh at these words and the words of My Mother; they are words in fact and truth. It has been told in the past, through generations of time, that this man of perdition would enter upon your world, and he is here! Because you have given yourselves over to evilness, corruption, satan has had to be loosed now among you." - Jesus, September 13, 1977
ASTROLOGY, OUIJA BOARD
"Do not accept the false religions of the evil one. Many have given themselves over to astrology, tarot cards, ouija boards, and now you have reaped your reward in murders and bloodbaths, and a form of insanity in the young...." - Jesus, September 13, 1977
SATANIC CULTS
"There has been much publicity afoot in your country and the world about the existence of satanic cults. I must tell you they do exist. They worship satan, and they are the opposite of all Christianity. They will do the opposite of what is asked in the Bible. Therefore, they kill with no remorse. They steal your children and brutalize them." - Our Lady, June 18, 1987
SCHOOLS
"My children, you will make a concerted effort to take and purge from your schools the practice of the occult. Already, many of your children have entered into these secret societies without your knowledge, and they are propagating it throughout your country and the countries of the world." - Our Lady, October 1, 1977
PRAYER AND FASTING
"Yes, My child, you see that I am the true Source of Life. For when you come to Me, you will nourish your soul. You will nourish your eternal being. You will learn, My child, in due time that the Bread of life will sustain you without earthly food. Man must return to fast and penance. Many demons can only be dispelled by much fast and penance, the greatest source being prayer.
"You must keep a constant vigilance of prayer in your homes and the houses of your God. You must also recognize the faces of evil about you: those who parade themselves as angels of light but are truly ravenous wolves, agents of hell. They seek the destruction of souls." - Jesus, December 31, 1973
CRUCIFIX
"Remember, keep your sacramentals constantly upon you: your brown Scapular, your St. Benedict medal, the Miraculous Medal, and also the medal of Our Lady of the Roses.
"You must keep them upon you, with a crucifix. We demand a crucifix, because demons--many of the highest ones in the realms of hell cannot stand the sight of a crucifix. They will not approach your door. I give you this knowledge, My children, though it is not common knowledge upon earth, that the crucifix has great power against satan." - Jesus, June 18, 1987
CREATURES OF NIGHT
"I give you the greatest of hope in your world of darkness that the victory shall be with Heaven. Know that the greatest trials suffered are but a small forfeiture for the great glory of being victorious over the adversaries loosed upon your earth. They come as creatures of night, but they must possess the bodies of humans. Understand this in the supernatural, My children: no man, woman, or child of reasoning is free from the attacks of satan." - Jesus, September 7, 1976
THEY ARE REAL
"Unless the parents teach their children of the existence of this other world unseen to the human eye, the children cannot then be protected from the attacks of these agents from hell. My child, they are real, they are living, and they have great power. They, too, possess names as do the high angels in the Kingdom of your God in Heaven." - Our Lady, March 15, 1978
POSSESS MANY
"My child, you will work with much haste. The time grows short. The enemy has entered into your government. Pray much for them. The demons possess many. They come in great multitudes, for they know the strength of prayer in your area. Should this be removed, your city, your state, and your country will go through a period of great suffering never seen before in this country." - Jesus, September 13, 1974
WILL OF SATAN
"There are many agents of hell loosed upon earth now. They have entered into the House of God, and they possess the body of many men to do the will of satan. You must not abandon the sacramentals that I have given you through the Father for your protection and your salvation." - Our Lady, August 14, 1973
ANY UNCLEAN SOUL
Be knowledgeable, My children, and understand that satan will not come to you as himself. He possesses the body of any unclean soul, be it man, woman, or child. I repeat to you now: all parents will be held responsible for the fall of their children's souls. Give them a good foundation, and when they are subjected to the storms of evil, they will not crack and crumble under the onslaught." - Our Lady, March 25, 1972
MUST BE RETURNED
"Michael must be returned to My Son's House. The demons must be cast from My Son's House. They have taken possession of many to do the will of Lucifer." - Our Lady, February 10, 1973
ANY SUSCEPTIBLE
"I repeat Myself, as in the past, My children. The demons have a form, but they do not use this form unless the Eternal Father gives you the knowledge and insight into the supernatural to observe them in action. They will use the body of a human being, one who has fallen out of grace and the light. Any man, woman, or child is susceptible to this possession." - Our Lady, August 21, 1975
NOT BEYOND POSSESSION
"My heart is torn now at the full acceleration of the evil in your country, your cities, and your world. My Mother made it quite clear to you that mankind is not beyond possession by satan. The human body and the human souls now are being corrupted by evil man through the influence of satan, My children. You must learn to avoid the faces of evil that come to you. You must do all in your human power with the graces that will be given to you freely to cast off the inclination to evil." - Jesus, August 5, 1977
SACRAMENTALS
"He has an army of ogres wandering now throughout your country and all of the countries of the world. They are in possession of great power, so wear your sacramentals and protect your children and your households. Learn the use every day of holy water throughout your household. Insist, even with obstructions, insist that your children always wear a sacramental. One day they will understand that they will repel the demons." - Our Lady, September 13, 1977
KING OF DARKNESS
"My children of God, have no fear. You will keep your sacramentals about you. You will keep your children's souls guarded, for none shall be attacked who are in the state of grace.
"Be ye known now, it has been loosed on earth—satan; satan, the king of darkness, satan, the master of deceit. His time is short, but he is loose.
"He entered into the body of a man in 1975, a man who gave himself to him in the practice of occult. He entered into the body of this man, as he cannot roam without the body. He will enter in, when he has finished his mission, into another body. And you will pray a constant vigilance of prayer that he is removed from your country." - St. Michael, August 13, 1977
MURDERER, LIAR
"Satan was a murderer and a liar from the beginning, and satan has been allowed upon your earth to separate the sheep from the goats. My children, he is the master of deceit. I must tell you as your Mother, that unless you remain in the state of grace, you cannot recognize him. He is a man of a thousand faces. He has great power: he can throw his voice, My children, into animals and even into the air. Unless you give your children a firm foundation in knowledge of their Faith, they will fall to his subtleties, My children." - Our Lady, September 7, 1977
LOOSED ON EARTH
"Satan is loosed upon earth, but he knows that his time is growing short. Therefore, he will make a concerted effort to destroy those who are not in the state of grace, so that he can take them into hell. That is why, My children, you must always wear a medal, your armor about your neck. And the best armor of all is the Scapular, the Rosary, the St. Benedict medal, and also your newest armor: Our Lady of the Roses, Mary Help of Mothers. My child and My children, I tell you this because you cannot do without any of them. At this time, all armor is needed for the fight ahead." - Our Lady, May 17, 1986
CONSORT OF SATAN
"Any man, woman, or child of the age of reasoning who has fallen from grace shall become a consort of satan." - Jesus, November 20, 1975
Directives from Heaven... http://www.tldm.org/directives/directives.htm
D28 - Hell PDF
D44 - The Occult PDF
D149 - Satanism, Part 1 PDF
D150 - Satanism, Part 2 PDF
D151 - Possession PDF
D152 - Angel of light PDF
D153 - Astrology PDF
D245 - Demons PDF
D260 - Satan, the deceiver of mankind PDF
Articles...
World famous exorcist Fr. Gabriele Amorth: The devil is behind Harry Potter, seducing children
http://www.tldm.org/news4/harrypotter2.htm

Conversations with an exorcist: confirms that children have become possessed and lured into occult through Harry Potter books
http://www.tldm.org/news9/conversationswithexorcist.htm

The Ouija board and demonic possession
http://www.tldm.org/News9/possessionOuijaBoard.htm

Hitler and Stalin were possessed by the Devil, says Vatican exorcist
http://www.tldm.org/News9/PossessionHitlerStalin.htm

Pope Paul VI on confronting the devil's power
http://www.tldm.org/news6/devil.htm

David Berkowitz (the "Son of Sam") confirms he was possessed, as Our Lady of the Roses says he was
http://www.tldm.org/news6/berkowitz.htm

The lure of the occult
http://www.tldm.org/news6/occult.htm

Twelve reasons not to see Harry Potter movies
http://www.tldm.org/news4/harrypotter.htm

Spiritual warfare: the occult has demonic influence
http://www.tldm.org/News6/occult2.htm

Vatican's new rite of exorcism called "a blunt weapon" by world's most famous exorcist
http://www.tldm.org/News6/exorcism1.htm

Satanists are stealing consecrated Hosts
http://www.tldm.org/News7/SatanistsStealingHosts.htm

Discernment and help for the possessed, part 1 (free will and possession)
http://www.tldm.org/News8/possession1.htm

Discernment and help for the possessed, part 2 (common misconceptions about possession)
http://www.tldm.org/news8/possession2.htm
Crucifix on front and back door... The only real protection against terrorists...
Jesus - "Pray and wear your sacramentals. And, also, My children, I ask you again to place a crucifix upon your door. Both front and back doors must have a crucifix. I say this to you because there will be carnage within your areas, and this will pass you by if you keep your crucifix upon your doors." (6-30-84) (Testimonies of lives and homes saved by the crucifixes.) http://www.tldm.org/news/crucifix.htm
Heaven's Home Protection Packet...
Our Lord stated we must have crucifixes upon the outside of all of our outside doors. In the "Heaven's Home Protection Packet" there are instructions, four crucifixes, and a tube of special cement for wooden or metal crucifixes. Wooden crucifixes adhere better to the doors when the aluminum strap is removed from the back. Put a light coat of cement on the back of the crucifix and then press it to the outside of the door. If you have any problems, you can call us at 616-698-6448 for assistance. This Heaven's Home Protection Packet is available for a donation of $5.00 plus $3.00 shipping and handling. Send $8.00 to TLD Ministries, P.O. Box 40, Lowell, MI 49331. Item # P15 (Order Form)
Heaven's Personal Protection Packet . . .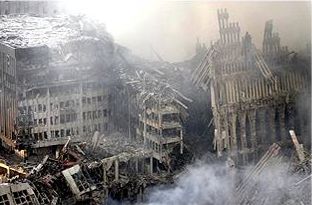 Our Lady tells us to be protected from all evil, we must wear the following sacramentals around our necks: a rosary, a crucifix, the St. Benedict medal, Our Lady of the Roses medal, the Miraculous Medal, and the scapular. We have all of these sacramentals in a packet we call "Heaven's Personal Protection Packet." This packet is available for a donation of $5.00 plus $3.00 shipping and handling. Send $8.00 to TLD Ministries, P.O. Box 40, Lowell, MI 49331. Item # P5 (Order Form)

Our Lady of the Roses, Mary Help of Mothers promises to help protect our children. On September 13, 1977, She said, "He has an army of ogres wandering now throughout your country and all of the countries of the world. They are in possession of great power; so wear your sacramentals, and protect your children and your households. Learn the use every day of holy water throughout your household. Insist even with obstructions, insist that your children always wear a sacramental. One day they will understand that they will repel the demons."
On February 1, 1974, Our Lady said, "My children, know the value of these sacramentals. Guard your children well. You must awaken to the knowledge that you will not be protected without the sacramentals. Guard your children's souls. They must be surrounded with an aura of purity. Remove them if necessary from the sources of contamination, be it your schools or even false pastors."
This Heaven's Personal Protection Packet is available for a donation of $5.00 plus $3.00 shipping and handling. Send $8.00 to TLD Ministries, P.O. Box 40, Lowell, MI 49331. You may use your MasterCard, VISA, or American Express and call 1-616-698-6448. Item # P5 (Order Form)

The Virgin Mary's Bayside Prophesies book . . .
The six volumes have all of Our Lady's Bayside messages from 1970 through 1994. Some of these have never been published before. This is a type of a survival book. It tells what is coming and how to prepare for it spiritually and materially. It is a must book for the days ahead. This is a great way to spread Our Lady's messages to our family, friends and relatives. Item #001 Cost $6.95 (Order Form)

Incredible Bayside Prophecies on the United States and Canada book . . .
We have researched the Bayside Prophecies on the United States and Canada and put these outstanding prophecies in a 360 page pocket size paperback book. Veronica said it was very good. It tells what is going to happen here and how to prepare for it. Every North American must read this book! Item #B2 Cost $5.00 (Order Form)

Your names have been written in Heaven… "It is not by accident that you are called by My Mother, for your names have been written in Heaven.... But with this great grace you have great responsibility to send this Message from Heaven throughout the world, for if you are able to recover just one more for Heaven, an additional star shall be placed in your crown." - Jesus, August 5, 1975

A great obligation to go forward... "It is not by accident that you are called by My Mother, for it is by merit and the prayers that have risen to Heaven for your salvation. For those who have received the grace to hear the Message from Heaven, you have a great obligation to go forward and bring this Message to your brothers and sisters. Do not expect a rest upon your earth, for you will have eternal rest very soon." - Jesus, June 12, 1976

The sin of omission... "The sin of omission shall condemn many to hell, be they layman or Hierarchy. I repeat: not the sin of commission, but the sin of omission will commit many to hell." Our Lady of the Roses, October 6, 1980

Amount: $

We encourage everyone to print or email copies of this web page to all the Bishops and all the clergy. Also, email or send this web page to the news media and as many people as possible.

| Home - Latest News | Introduction | Bayside Prophecies | Directives from Heaven | Order Form | Miracles & Cures | Veronica Lueken | Miraculous Photos | Bible | Radio Program |

The electronic form of this document is copyrighted.
Quotations are permissible as long as this web site is acknowledged with a hyperlink to: http://www.tldm.org
Copyright © These Last Days Ministries, Inc. 1996 - 2014 All rights reserved.
P.O. Box 40 616-698-6448
Lowell, MI 49331-0040
Revised: April 21, 2014