| Home - Latest News | Introduction | Bayside Prophecies | Directives from Heaven | Shopping Cart | Testimonies | Veronica Lueken | Miraculous Photos | Bible | Radio Program |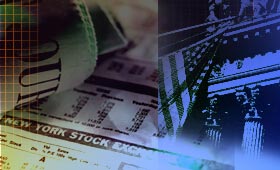 U.S. Treasury Secretary Henry Paulson: Coming financial crash shows need for immediate monetary reform...
"… the disaster back in the 1920's, My children, was as nothing compared to what will happen now. I talk of a great depression coming upon mankind." - Jesus, October 1, 1988
The [U.K.] Market Oracle reported on July 23, 2007:
U.S. Treasury Secretary Henry M. Paulson, Jr., has joined the chorus of those in high places who are warning of a major worldwide economic downturn.

Paulson was quoted at length in a July 23, 2007, article in Fortune by Rik Kirkland entitled, "The Greatest Economic Boom Ever: Enjoy It While It Lasts." Paulson's remarks came in the context of assessing the ability of the highly-leveraged equity, hedge, and derivative markets to withstand the shocks to come. He told Fortune in an interview:

"We haven't had a global financial shock since 1998. I believe that these large and dramatic increases in private pools of capital and in the credit derivatives markets since then have helped manage and disperse risk and make the economy more efficient. When we do have one—and it's when, not if; that's not me being negative, it's just that we're not going to defy economic gravity—we'll be seeing for the first time how some of these instruments perform under stress."

The Fortune article notes that the fate of the global economy depends in large measure on the ability of the U.S. consumer to continue to buy what the rest of the world produces. But, as Fortune indicates, the economic fundamentals continue to move in the wrong direction.

The U.S. current account deficit, they point out, continues to plunge, heading toward the $900 billion mark, almost nine percent of GDP. U.S. household debt as a percentage of personal income has shot up almost thirty-five percent since 2000. While real income stagnates for the U.S. middle class, asset and commodity prices are surging, with gasoline prices leading the way and the Goldman Sachs Commodity Index doubling since 2001. Financing in the business world is increasingly shaky, with loans to companies with "junk" credit ratings soaring from under $50 billion a year in 2001 to over $200 billion in 2006.

What are the politicians saying? Both President George W. Bush and Vice President Richard Cheney, who may be hoping to escape in one piece after eight years of economic malpractice, are silent on the subject of a possible downturn. Also silent, unfortunately, are Republican and Democratic front-runners Rudy Giuliani and Hillary Clinton.

So obsessed with his image of having been in the vicinity of the Twin Towers on September 11, 2001, Giuliani seems blissfully unaware that there is such a thing as an economy.

Though Clinton speaks of the need for economic fairness, she has few concrete proposals for getting us there. She must also bear some degree of association with the failed policies of her husband's administration which brought us the strong dollar, the dot-com bubble, and NAFTA, all of which led to the bust of 2000-2002 and the outsourcing of huge numbers of U.S. manufacturing jobs.

The only Republican who speaks to broad economic issues is Ron Paul, who has called for the Federal Reserve to be abolished as a step toward financial sanity. We'll see how Dr. Paul, a long-shot to say the least, fares in the Republican primaries. Party kingmakers are terrified of his rising grassroots support.

On the Democratic side, John Edwards has established his credentials in speaking for the millions of Americans in poverty who have been left out and is broadening his message to include the middle class as well. At the end of a three-day poverty tour to Appalachia, Edwards said in a July 18 speech in Prestonburg, Kentucky, "This cause, this march we're on, is not just about the poor. Everybody's at risk. Everybody's vulnerable."

Candidate BO has also discovered the anti-poverty theme, while Congressman Dennis Kucinich has consistently been emphasizing ideas of economic reform while proposing the creation of jobs through such proposals as a Federal Infrastructure Modernization Bank....

How deeply any candidate will penetrate in his or her analysis is another question. The U.S. economy is groaning under a total societal debt load for individuals, households, businesses, and government of over $45 trillion. There is a gap between personal income and GDP of more than $3.5 trillion per year, with people having to run up ever-more household debt just for the necessities of life. With so many jobs outsourced, our population no longer even comes close to being able to purchase the amount of goods and services needed to sustain the economy.

The real answer is wholesale monetary reform.

Since the 1970s, the Federal Reserve, acting as an agent for the banking system, has been trying to manage affairs under the rubric of "monetarism." This is the system whereby the Federal Reserve attempts to regulate the economy by raising and lowering interest rates.

We take this system for granted, even though, historically speaking, it is a fairly recent innovation and despite the fact that it has been a total failure. Monetarism replaced a production-based economy with a debt-based one. This has caused growth of the financial industry to outstrip all others, with profits exceeding $500 billion in 2006.

Also, interest rates, on average, have been generally higher under monetarism than in previous eras. The Federal Reserve's claim that higher interest rates stem inflation is contradicted by the fact that during the monetarist "reign of error," inflation has eroded the value of the dollar by over 80 percent.

Also, since the Federal Reserve-induced recession of 1979-1983, every period of economic "growth" under the monetarist system has been a bank-created bubble.

We had the buyout-acquisition-merger bubble of the 1980s, ending in the 1987 stock market crash and the recession which lasted the entire term of President George H.W. Bush. Next we saw the dot-com bubble of the 1990s under President Bill Clinton, ending in the 2000-2002 recession.

Then, under George W. Bush, came the housing bubble, which is now deflating with the exposure of the fraud-infested subprime market. The current equity-asset bubble, with an overpriced stock market setting ever-new records, will likely be the next to pop.

Meanwhile, with the crumbling of our private and public infrastructures, there is no bona fide economic driver left in the U.S. economy, except the little plastic cards in consumers' wallets. The fact that expendable cash and checking accounts, measured by the Federal Reserve as M1, has been declining for the last year, shows that the consumer economy is already in a recession.

It is past time for monetarism to be recognized as the flop it truly has been and thrown on the junk-heap of history where it belongs. It should be replaced by a mixed program of credit management reminiscent of the New Deal but with additional features suited to today's vastly changed reality.

A truly comprehensive program of monetary reform, as I have described in other articles, would provide purchasing power to consumers, businesses, and government at a rate that would match the incredible productivity brought into existence by modern science and technology. This injection of purchasing power, over and above earnings, should no longer be carried out through the unfair and outmoded methodology of bank-created debt.

In other words, there should be enough cash and credit in circulation to purchase what industry can produce, and for people to obtain what they need for a decent life, without our economy constantly having to go deeper and deeper into the red.

To accomplish this, the government can and should make direct cash allocations to individuals without recourse to taxation or borrowing. This infusion of purchasing power is needed because income from jobs cannot keep up with total production when a large portion of industrial earnings is withheld for future innovation, as must be done in today's technology-rich environment.

For a business entity to remain profitable, it must save and reinvest. These savings are recovered through prices that exceed purchasing power distributed through wages, salaries, and dividends. This leaves a "gap" which today is filled by bank-credit. But it's the wrong way to run an economy. The gap, which is a normal feature of industrial production, should instead be filled by free government-distributed credit through what has been called a National Dividend.

A National Dividend should not be tied to employment. It should be obvious that as fewer workers are needed to produce more and more goods and services, the benefits of rising productivity can only be realized if the government provides purchasing power to individuals and families whether they are working at the moment or not. Such allocations could be made without inflationary pressures as long as they did not exceed the economy's producing potential.

Similarly, the system of public finance whereby the banking system creates credit out of nothing in order to lend money back to the government has never made sense. As Thomas Edison and others in U.S. history have pointed out, the government can just as well create and spend interest-free money directly into circulation as was done successfully with the Greenbacks during the nineteenth century.

A comprehensive system of reform measures suitable to today's conditions would include 1) cancellation of substantial portions of existing debt; 2) direct issuance by the government of a guaranteed basic income/National Dividend that would average at least $12,500 per person per year; 3) direct spending by government on infrastructure improvements; 4) a new system of low-cost credit for consumers and small businesses; 5) abolishment of the Federal Reserve as a bank of issue with its retention only as a financial transaction clearinghouse; and 6) elimination from the capital markets of all bank lending for financial speculation through return to the "real bills" doctrine of lending.

These provisions would acknowledge the awesome power of credit creation as a public utility as provided for by the U.S. Constitution in the section that grants Congress the authority to regulate the money supply. Such a program would also allow a significant reduction in taxation. Day-to-day responsibility should be vested in a Monetary Control Board reporting to the executive branch, as provided for in the model American Monetary Act drafted by the American Monetary Institute.

These may seem like radical measures, but they are ideas that have been discussed for years by monetary reformers worldwide. They would recognize the fact that the private banking system, acting through the Federal Reserve under the philosophy of monetarism, has totally failed. The system has not produced the economic democracy which the global economy makes possible and has brought us to the brink of a worldwide financial catastrophe.

As New Zealand monetary reformer William Hugh McGunnigle wrote recently on an internet discussion site, "Basically today we are attempting to run a 21st century economy using financial tools that are five centuries out of date. It is like trying to control a sophisticated modern jumbo jet using the control mechanisms appropriate to the machines of World War I. The whole system is unstable, and the larger it becomes the more likely it is that it will collapse, simply because those controlling it have no inclination to prevent that collapse. We have learned nothing from the financial disaster of 1929-1934."
"My child and My children, the days will grow darker, and there will be hunger in your land. Yes, My child, what I brought you here for this evening is to tell the world that there will be a crash in the monetary doings of your government—an absolute crash that will affect every man, woman, and child in the United States and Canada, and then, like a serpent, creep all over Europe, until the world sees one big, massive depression. I can illustrate to you, My children, what I mean by this monetary depression.
"Should you go and wish to buy a small instrument, even a guitar, that We hear plucking away at the dervishly, and devilry, of what is called the musical Mass, strung by guitars, and other creations of satan. My child, I go on to tell you, you will say that the guitar is not a costly item, but in order to buy this guitar you will carry an actual satchel, an overnight bag-size, My child—let Us put it that way clearly—of notes, your currency. It will take a whole suitcase of paper—paper money that no longer has a value. You will soon be reduced to bartering for your food.
"My child, I know you are affrighted at this word 'war'; 'death', 'turmoil', 'depression', but what can I do but tell you the truth. I cannot smooth over it, for I would be accepted like those upon earth who like ostriches, they walk about, proud in their scientific knowledge." - Our Lady of the Roses, September 7, 1985
The awesome Bayside Prophecies... http://www.tldm.org/Bayside/default.htm
These prophecies came from Jesus, Mary, and the saints to Veronica Lueken at Bayside, NY, from 1968 to 1995:
A godless nation shall fall! . . .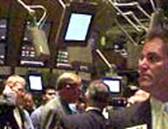 "Without My Son you are lost. A godless nation shall fall. A nation that has been eaten away and rotted by sin shall fall. A nation that has turned itself back and regressed to a state of animal living bordering on all sins of the flesh and impurity; given over to all manner of seeking things of the world; power, lust, envy, hate, murders, abortions, worship of false idols; loving money, power, and lacking the instinct of survival when survival can only be reached by pleading from them to the merciful heart of the Eternal Father." - Our Lady, June 13, 1981
A great money disaster . . .
"My child and My children, pray a constant vigilance of prayer. Keep this going throughout the United States and all of the nations of the world, for there is little time left. Soon, in the plans of the Eternal Father, He shall set forth and allow to come upon mankind, a great money disaster. In this way it will prove to you that the disaster back in the 1920's, My children, was as nothing compared to what will happen now. I talk of a great depression coming upon mankind." - Jesus, October 1, 1988
Destruction of the world monetary systems . . .
"You will understand and broadcast the message to the world that there will be a great destruction in the monetary systems of the world. It will affect both the United States and Canada, and all the great powers of the world. And I repeat again: You will go to your stores to do your shopping carrying papers which may as well be newspapers, for the value they will have to purchase even food will be nil.
"How can a great country like the United States fall, you say, My child? You ask Me in your heart. I read your heart. I will tell you why. Because they have given themselves over to satan. When a country has lost its morality and seeks the pleasures of the flesh, giving over, themselves over, to all manner of abominations, like homosexuality, and condoning this up the highest courts of the land, then that country shall fall." - Our Lady, November 1, 1985
Gathering of the world's money to control the masses . . .
"Man shall not create a new world as he seeks. For there cannot be a lasting world without His God. And I speak not of the false idols and gods that man creates in his human nature! There is only one Creator.
"You who cast aside this knowledge and choose to set yourselves up by power and the gathering of the world's money to control the masses, you will find that all of your power and all of your volumes of gold and silver cannot hold back the heavens as they descend upon you in a just chastisement. The world, the earth shall tremble, fear shall come upon mankind as he watches the approach of the destruction that he himself has chosen to set loose." - Jesus, February 10, 1978
Evil force like an octopus . . .
"There is a great evil force now enshrouding your world; it is like an octopus reaching out in every direction to ensnare the world. It is a force of evil set up by satan. There are many arms of the octopus controlled by the monies of the world.
"For the love of money and riches, many will sell their souls to get to the head. O My children, what do you gain if you gather all of the riches of the world and destroy your soul. When you come over the veil, and you will come over the veil, what will you bring with you - nothing of the material. You must gather your riches in Heaven now. They are supernatural: the graces, the merits that will allow you to enter into the Kingdom of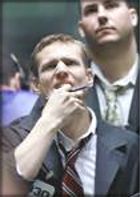 your God." - Our Lady, June 24, 1976
The Illuminati . . .
"There is a group in the United States and the world, a group that started many years ago, calling itself the Illuminati, coming from the word 'light bearer'. Naturally, My children, this light that they bear stands for Lucifer, and as such they have gone through the world secretly known as Luciferians. They have brought into your country, the United States, and your neighbor Canada, a group of witchcraft practices. Well have they laid their plan to destroy your children with drugs, using your school systems, your medias of communication, your newspapers, your televisions, your radios: every means of communication has been infiltrated by the member and sub-members of the Illuminati, a conglomeration of individuals and powers and principalities throughout the world, and banking systems. As you well know, My children, money has always been the root of all evil, and many have sold their souls to get to the head." - Our Lady, November 25, 1978
You are worshiping idols . . .
"My children, you must change your values back to the plan of your God. As a nation, as a country, as in many countries throughout the world, you have become paganized and immoral. My children, it is the gauge for the fall of mankind: immorality and paganism. No nation shall stand without its God, the God in Heaven.
"Man is creating many new gods, gods to feed his human nature; and it is a basic carnal nature. Idolaters abound. When you worship in abundance things, My children, you are worshiping idols! If you spend your time gathering things, money, power, you are worshiping idols. Remove yourself from these worldly pursuits.
"It is a narrow road to the Kingdom of your God, Heaven. Many are called but few are chosen. The road with satan is wide. Many walk it and can never leave, because there are too few prayers said for them and by them.
"Nothing is impossible to your God. Man shall never reach the highest pinnacle of Heaven in knowledge." - Jesus, March 18, 1978
Many will sell their souls to get to the head . . .
"The road to Heaven, My children, is a narrow one; too few stay upon it. For they are often carried away with the cares of the world, and the pleasures of the materialistic pursuits, and their gathering of money and prestige and power. For what? For the few short years allotted to each human upon earth. I ask you to ask yourself: is it worth it to lose your soul? Many will sell their souls to get to the head." - Our Lady, November 20, 1979
Gather your graces . . .
"You cannot accept two masters. One you will love, and the other you will learn to hate. And remember, My children, where your treasures are, your heart will always lie. And better that you gather your treasures in a place where there is neither rusting, nor attacks by moths, and robbers cannot take them from you. Store your treasures in Heaven, My children. Gather your graces. You must ransom your soul and the souls of your children, your households. Do not wait expecting to be repatriated at the last moment, My children. Many are coming across the veil unprepared, and, sadly, they cannot be accepted into the Kingdom." - Jesus, August 5, 1977
Store canned goods, water and blankets . . .
"My children, I caution you now, and I wish that you remember these instructions from several years ago in earth's time that I gave to you, to keep in your homes a good supply of canned good. They have shelf value, My children, they will not spoil. But better that you keep them and they spoil than to have come upon you the great Chastisement. It will be a ball of fire which will ignite many of the chemicals that are being stored up for the destruction of the nations.
"My children, not only with the canned foods will you store just food, but you must also make known to your families and your friends that they had best keep blankets and water in tight containers; for there will be on the onset of the Chastisement, there will be nothing that you can buy due to contamination." - Our Lady, July 1, 1985
Read the Bayside Prophecies:

September 7, 1985 message --
World monetary crash: "One massive depression" (click here)
Articles...
The worst isn't over in mortgage meltdown
http://www.tldm.org/News11/MortgageMeltdown.htm

U.S. Treasury Secretary Henry Paulson: Coming financial crash shows need for immediate monetary reform
http://www.tldm.org/News11/PaulsonComingFinancialCrash.htm

Slow demise of the mighty greenback
http://www.tldm.org/News11/DemiseOfMightyGreenback.htm

Credit spree could cause 1930s-style depression
http://www.tldm.org/News11/CreditSpreeCouldCauseDepression.htm

Gloom gathers over U.S. economy
http://www.tldm.org/News10/GloomGathersUSEconomy.htm

It's official: The crash of the U.S. economy has begun
http://www.tldm.org/News10/CrashOfUSEconomyHasBegun.htm

The plan to destroy America - via the dollar
http://www.tldm.org/News9/PlanToDestroyAmericaViaDollar.htm

Oil producers shun the dollar; Russia and Opec shift revenues into euros, yen and sterling
http://www.tldm.org/News9/OilProducersShunDollar.htm

U.S. dollar plunges to 15-year low
http://www.tldm.org/News9/DollarPlungesTo15YearLow.htm

U.S. Comptroller General warns the nation of economic calamity
http://www.tldm.org/news9/MonetaryCrashComptrollerGeneral.htm

Central banks caught in gold squeeze may crush dollar
http://www.tldm.org/News9/goldSqueezeMayCrushDollar.htm
Links...
Risky home loans run a fever, and the market prays it doesn't spread, U.S. News and World Report, July 15, 2007
http://www.usnews.com/usnews/biztech/articles/070715/23subprime.htm

U.S. dollar facing imminent collapse? WorldNetDaily, December 10, 2006
http://www.worldnetdaily.com/news/article.asp?ARTICLE_ID=53311

USA Today report: Real federal deficit 3.5 trillion, Newsmax, August 3, 2006
http://www.newsmax.com/archives/articles/2006/8/3/123820.shtml?s=lh
There are 4 things you must have to survive the days ahead:
1.) The Douay-Rheims Holy Bible...
"You must all obtain a copy of the Book of life and love, the Bible. Do not accept the new mods. Try to find in your bookstores the old Bibles, My children, for many are being changed to suit the carnal nature of man. I repeat, sin has become a way of life." - Our Lady, October 6, 1992
"I must ask you all to read but a few short chapters a day now, the Book of life and love, your Bible. Knowledge must be gained for all the disciples of My Son, for you will be attacked by scientific minds. But do not be concerned what you will say to them when accosted, for the words will be given to you by the Spirit." - Our Lady, April 10, 1976 (Order Form)
2.) The total Virgin Mary's Bayside Prophesies in 6 paperback books...
The Virgin Mary brings directions from God, the Father in Heaven on how to survive the end times. God, the Father, through the Virgin Mary, tells what is coming, how to prepare for it, how to survive it, and how to even stop it. These six volumes along with the Bible are most important to save yourself and your loved ones. Order it now. Tomorrow may be to late. These 6 pocket size paperback books costs $33.00. (Order Form)
3.) Heaven's Home Protection Packet...
Heaven's Home Protection Packet...
Our Lord stated we must have crucifixes upon the outside of all of our outside doors. In the "Heaven's Home Protection Packet" there are instructions, four crucifixes, a tube of special cement for wooden or metal crucifixes. Wooden crucifixes adhere better to the doors when the aluminum strap is removed from the back. Put a light coat of cement on the back of the crucifix and then press it to the outside of the door. If you have any problems, you can call us at 616-698-6448 for assistance. This Heaven's Home Protection Packet is available for a donation of $5.00 plus $3.00 shipping and handling. Send $8.00 to TLD Ministries, P.O. Box 40, Lowell, MI 49331. Item # P15 (Order Form)

Crucifix on front and back door... The only real protection against terrorists...

Jesus - "Pray and wear your sacramentals. And, also, My children, I ask you again to place a crucifix upon your door. Both front and back doors must have a crucifix. I say this to you because there will be carnage within your areas, and this will pass you by if you keep your crucifix upon your doors." (6-30-84) (Testimonies of lives and homes saved by the crucifixes.) http://www.tldm.org/news/crucifix.htm (Order Form)
4.) Heaven's Personal Protection Packet...
Heaven's Personal Protection Packet . . .

Our Lady tells us to be protected from all evil, we must wear the following sacramentals around our necks: a Rosary, a crucifix, the St. Benedict medal, Our Lady of the Roses medal, the Miraculous Medal, and the scapular. We have all of these sacramentals in a packet we call "Heaven's Personal Protection Packet." This packet is available for a donation of $5.00 plus $3.00 shipping and handling. Send $8.00 to TLD Ministries, P.O. Box 40, Lowell, MI 49331. Item # P5 (Order Form)

Our Lady of the Roses, Mary Help of Mothers promises to help protect our children. On September 13, 1977, She said, "He has an army of ogres wandering now throughout your country and all of the countries of the world. They are in possession of great power; so wear your sacramentals, and protect your children and your households. Learn the use every day of holy water throughout your household. Insist even with obstructions, insist that your children always wear a sacramental. One day they will understand that they will repel the demons."
On February 1, 1974, Our Lady said, "My children, know the value of these sacramentals. Guard your children well. You must awaken to the knowledge that you will not be protected without the sacramentals. Guard your children's souls. They must be surrounded with an aura of purity. Remove them if necessary from the sources of contamination, be it your schools or even false pastors."
This Heaven's Personal Protection Packet is available for a donation of $5.00 plus $3.00 shipping and handling. Send $8.00 to TLD Ministries, P.O. Box 40, Lowell, MI 49331. You may use your MasterCard, VISA, or American Express and call 1-616-698-6448. Item # P5 (Order Form)

Your names have been written in Heaven… "It is not by accident that you are called by My Mother, for your names have been written in Heaven.... But with this great grace you have great responsibility to send this Message from Heaven throughout the world, for if you are able to recover just one more for Heaven, an additional star shall be placed in your crown." - Jesus, August 5, 1975

A great obligation to go forward... "It is not by accident that you are called by My Mother, for it is by merit and the prayers that have risen to Heaven for your salvation. For those who have received the grace to hear the Message from Heaven, you have a great obligation to go forward and bring this Message to your brothers and sisters. Do not expect a rest upon your earth, for you will have eternal rest very soon." - Jesus, June 12, 1976

The sin of omission... "The sin of omission shall condemn many to hell, be they layman or Hierarchy. I repeat: not the sin of commission, but the sin of omission will commit many to hell." Our Lady of the Roses, October 6, 1980

We encourage everyone to print or email copies of this web page to all the Bishops and all the clergy. Also, email or send this web page to the news media and as many people as possible.

| Home - Latest News | Introduction | Bayside Prophecies | Directives from Heaven | Order Form | Miracles & Cures | Veronica Lueken | Miraculous Photos | Bible | Radio Program |

The electronic form of this document is copyrighted.
Quotations are permissible as long as this web site is acknowledged with a hyperlink to: http://www.tldm.org
Copyright © These Last Days Ministries, Inc. 1996 - 20126 All rights reserved.
P.O. Box 40 616-698-6448
Lowell, MI 49331-0040
Revised: June 14, 2012