| Home - Latest News | Introduction | Bayside Prophecies | Directives from Heaven | Order Form | Testimonies | Veronica Lueken | Miraculous Photos | Bible | Radio Program |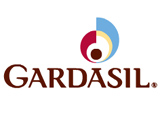 Growing opposition and flat sales trigger Gardasil manufacturer Merck stock sell-off
Gardasil - 18 dead, thousands suffer complications...
"The example We see of many parents is poor. Mothers--where is the word 'mother' on your earth? So few true mothers remain. They compete with their daughters, My children. Vanity, lust, fornication, adultery--all in the homes! All vile manners of fornication, tearing down the sanctity of the home. Parents, mothers, you are responsible as a parent for the souls of your children. If you permit them to expose their bodies to the public eye, you are guilty of a sin! You are guilty and shall receive your recompense.
"Discipline your children, you who will remain in the light. Discipline them, or you shall cry bitter tears of anguish. You will have to be an outcast. You will be laughed at and scorned. Yes, My Son was laughed at and scorned. Do not expect your cross to be any lighter. You will have to pick up your cross and follow My Son, the same road." – Our Lady of the Roses, July 15, 1974
LifeSiteNews.com reported on July 8, 2008:
The public interest group Judicial Watch recently obtained more than 8,000 reports, under the US Freedom of Information law, of adverse events in girls and young women after they were injected with the HPV vaccine Gardasil.

The reports reveal everything from massive wart outbreaks to seizures, paralysis and death.

Ten deaths have been reported since September 2007, bringing the total to 18 since the vaccine was approved for use in 2006.

In this year there have been 140 reported "serious" complications, 27 of which were categorized as "life-threatening," as well as ten spontaneous abortions and six cases of Guillain-Barré Syndrome, a very rare (1 in 100,000 in a healthy population) immune response to foreign antigens such as infectious agents or vaccines, that paralyzes the afflicted person.

"Given all the questions about Gardasil, the best public health policy would be to reevaluate its safety and to prohibit its distribution to minors. In the least, governments should rethink any efforts to mandate or promote this vaccine for children," stated Judicial Watch President Tom Fitton.

Gwen Landolt, national vice-president of REAL Women of Canada commented on the lack of proper testing before Gardasil was pushed through the approval process and the consequences of its widespread use.

"The long-term consequences of Gardasil are not known. The manufacturer admits this and agrees it does not know its effect on young girls' cancer risk, on their immunity system, on their reproductive system, or its genetic effects. In due course, we will know this, possibly in twenty or thirty years from now when these young girls, the innocent subjects of the Gardasil experiment have become grown women and then report the consequences of their having taken the medication in their childhood on medical advice."

Cynthia Janak, a freelance journalist and researcher, reported to the American Life League that she found evidence in the FDA's documentation that they knew that HPV is not the actual cause of cervical cancer but that the actual cause is a "persistent HPV infection that may act as a tumor promoter in cancer induction."

Janal explains: "What we have here is proof that there is scientific evidence that has been published in the past 15 years that states that HPV infection does not bear a direct relationship to the forming of cervical cancer. It also tells us that HPV, if allowed to will be taken care of by our own body's natural processes. . ."most infections are short-lived and not associated with cervical cancer." With this being said, why do we need Gardasil when our own body is more than capable of eradicating HPV? What we need is a government policy to assist women with the cost of getting follow-up tests when persistent HPV infection is present. This would make more sense and our government would save so much money on these types of programs instead of $360 each for the Gardasil vaccination."

The Judicial Watch press release concluded that "It could well be that the vaccine may not do a thing to protect anyone from cervical cancer, regardless of the claims being made by Merck Pharmaceutical. What the vaccine is causing is death and immense suffering among those who have been vaccinated."

After CBS News ran a story about the reported side effects of Gardasil, citing the 8,000 adverse event reports and giving details of a few serious complications - seizures, chronic pain, paralysis, and death from blood clots, the Wall Street Journal reported that Merck & Co.'s shares dropped 4.8% triggering a sell-off of the company's stock and a downgrade of their rating on the New York Stock Exchange.

Read related LifeSiteNews.com coverage and articles:

Why Medical Authorities Cannot be Trusted on Gardasil HPV Vaccine By Gwen Landolt
http://www.lifesitenews.com/ldn/2007/dec/07121905.html

Ontario Catholic School Board Rejects HPV Vaccine on School Premises
http://www.lifesitenews.com/ldn/2007/oct/07101806.html

Controversial HPV Vaccine Causing One Death Per Month: FDA Report
http://www.lifesitenews.com/ldn/2008/jul/08070316.html
"Slowly but surely man is erasing the true values and traditions. In this manner satan has dulled their reasoning, and sin has become a way of life, leading to murders in abundance, fornication, robberies, immorality, sodomy, and all manner of perversions, reaching even into the hearts of the young and the children.
"The evil has accelerated. The Eternal Father grows weary as you continue upon your road to destruction. You have now been abandoned to a reprobate sense. The Eternal Father has a plan for all, but all cannot enter into the Kingdom of Heaven. For many shall reject the Message from Heaven, and to their sorrow will find themselves unable to return to the narrow road that leads to the Kingdom." – Jesus, May 3, 1978
The awesome Bayside Prophecies... http://www.tldm.org/Bayside/default.htm
These prophecies came from Jesus, Mary, and the saints to Veronica Lueken at Bayside, NY, from 1968 to 1995:
SIN OF OMISSION
"The sin of omission shall condemn many to hell, be they layman or Hierarchy. I repeat: not the sin of commission, but the sin of omission will commit many to hell. Among them there will be also mitres." - Our Lady, October 6, 1980
U.S. SHALL BE FIRST STRUCK
"One of the reasons the Eternal Father chose your city and your state for My appearance was because of abortion, the murder of the holy innocents. Your nation, without repentance, shall be the first struck." - Our Lady, March 15, 1978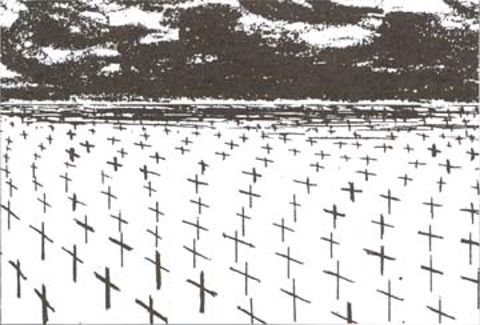 THE UNITED STATES SHALL FALL
"How can a great country like the United States fall, you say, My child? You ask Me in your heart. I read your heart. I will tell you why. Because they have given themselves over to satan. When a country has lost its morality and seeks the pleasures of the flesh, giving over, themselves over, to all manner of abominations, like homosexuality, and condoning this up the highest courts of the land, then that country shall fall." - Our Lady of the Roses, November 1, 1985
DOCTORS
"Doctors now are profaning their profession, those who have given themselves over to destroying human life in abortions." - Jesus, June 6, 1987
FOULEST OF DEEDS
"Our hearts are torn because of the wanton murder of the young by evil man. Abortion, My children, is murder, the most foulest of deeds, that is punishable by death! And what is worse than death of the soul?
"I say unto you, as your Mother, that any man or woman who performs or takes part of this abomination of the murder of the unborn shall be given a heavy penance upon earth, or if this penance is not given upon earth, that person found guilty in the eyes of his God shall suffer eternal damnation in the fires of hell." - Our Lady, December 28, 1976
DESTROYED
"All who become part of or condone abortion, the murder of the young, shall be destroyed!" - Jesus, June 2, 1979
HUMAN LIFE IS SACRED
"The Eternal Father command that you stop these murders at once! You will not destroy the lives of the unborn. Human life is sacred in the eyes of your God. No man has the right to destroy a life. The Father, He sends this life to you, and only He will decide when it will return back to the Kingdom.
"Do not, My children, be deceived by the words of the evil ones about you who cry to you of no space left for man. There is space, for My Father has a plan for every life He sends." - Our Lady, August 5, 1971
WILL NEVER BE CONDONED
"You will remember, My children and My child, to guard the young. Your clergy have fallen into darkness. Abortion will never be condoned. But We must have others who fervently will go forward and bring out to the minds of those who have actually seduced the country and the children--bring them the knowledge of Heaven, hell and purgatory. Then they will not have free license to sin." - Our Lady, May 28, 1983
GOVERNMENT
"For that one reason among many, the United States will suffer unless there is placed into your government a group that fears the Lord if they cannot love the Lord. They will fear Him and find measures to stop the slaughter of the unborn." - Our Lady, April 14, 1984
NUNS
"That is what makes My heart ache, My child. That is one of the reasons Theresa is crying constantly when she looks into the convents and sees what is going on. Many now believe in abortion, the murders of the children; and many have committed this act upon themselves." - Jesus, October 1, 1988
SIXTY MILLION
"I say this for this reason: the Eternal Father is much disturbed at the numbers of abortions being committed throughout your country and the world. These numbers go upwards to fifty to sixty million in one year throughout the world." - Our Lady, June 18, 1986
TREATED AS GARBAGE
"O My child, My tears fall upon you all when I see all of the innocent little babies being slaughtered . . . cast into garbage pails like nothing but dirt and scum. They are living human beings! And all murderers shall get their just recompense." - Our Lady, March 18, 1983
BOMBS IN THE UNITED STATES
"These interlopers upon the serenity of the United States have dark skins.... With their plans there will be bombs placed in strategic places and many shall die at the hands of these ruffians....
"One big reason for permitting this disaster in New York would be the abortion mills throughout the city and the country." - Jesus, October 1, 1988
HOLY SPIRIT
"At the time of conception, the Holy Spirit makes the child, and the breath of the Almighty gives it life." - Our Lady, June 18, 1991
LIMBO
"And what, My children, are We going to do with all the aborted babies? O My child, I know you feel as I do, for I can see the great distress on your face. What are We going to do, My child? Do you understand when they come to Us, they must go to Limbo? They are in Heaven, a happy place, but they cannot see God." - Our Lady, October 2, 1987
SORROWFULLY
"Sorrowfully, the penance that is to come upon the world for the murders of the unborn shall be a chastisement far greater in severity than man has ever witnessed in the past nor ever shall pass through again. Your world is plunging into a deep chasm of suffering and destruction." - Our Lady, May 20, 1978
OATH
"Your once loyal to the oath of a doctor, your once loyal doctors are now butchers! For money they kill the young!" - Our Lady, February 10, 1978
WOE TO THE WOMAN
"Know, My child, this simple lesson, that in these days of the latter times, women will seek to cast off their role as mother and a woman. Women will cast it off under the direction of satan, and murder her children. Woe to the woman who does not repent of this vile abomination! She has walked the road to eternal damnation and hell. Repent, O woman, or forever be lost!" - Our Lady, March 18, 1975
Directives from Heaven... http://www.tldm.org/directives/directives.htm
D23 - Abortion PDF
D166 - Drugs PDF
D196 - Life Begins at Conception PDF
D269 - Fornication PDF
D273 - Sin has Become a Way of Life PDF
Articles...
Pope Benedict to bishops: Make everyone understand the "evil of the crime of abortion"
http://www.tldm.org/News8/PopeBenedictCrimeOfAbortion.htm

Pope Benedict: Abortion, divorce, homosexual unions "are evident signs of de-Christianization"
http://www.tldm.org/News9/PopeSignsOfDe-Christianization.htm

Sleep disorders increase after abortion, says new study
http://www.tldm.org/News9/AbortionSleepDisorders.htm

Pro-abortion scientist finds abortion causes, rather than prevents, serious mental disorders
http://www.tldm.org/News9/AbortionMentalDisorders.htm

Abortion and the contraceptive mentality
http://www.tldm.org/news4/contraception_abortion.htm

'Non-persons' in U.S. history
http://www.tldm.org/News9/AbortionNonPerson.htm

Archbishop Chaput says abortion is "central social issue of this moment" in U.S. history
http://www.tldm.org/news6/Chaput3.htm

Archbishop Chaput says those who support abortion "rights" cannot be Catholic
http://www.tldm.org/News7/Chaput.htm

Catholics who vote pro-abortion commit a mortal sin
http://www.tldm.org/News6/VotingPro-ChoiceJohnKerry.htm

Separation of Church and State: "a fatal theory"
http://www.tldm.org/News6/separation.htm

Full text of Cardinal Ratzinger's letter to U.S. bishops, that they must refuse Communion to pro-abort politicians
http://www.tldm.org/News7/Ratzinger.htm

Cardinal Ratzinger says that refusing Holy Communion to pro-abortion politicians is a "doctrine of the Church"
http://www.tldm.org/News7/Ratzinger3.htm
Your names have been written in Heaven… "It is not by accident that you are called by My Mother, for your names have been written in Heaven.... But with this great grace you have great responsibility to send this Message from Heaven throughout the world, for if you are able to recover just one more for Heaven, an additional star shall be placed in your crown." - Jesus, August 5, 1975
A great obligation to go forward... "It is not by accident that you are called by My Mother, for it is by merit and the prayers that have risen to Heaven for your salvation. For those who have received the grace to hear the Message from Heaven, you have a great obligation to go forward and bring this Message to your brothers and sisters. Do not expect a rest upon your earth, for you will have eternal rest very soon." - Jesus, June 12, 1976
The sin of omission... "The sin of omission shall condemn many to hell, be they layman or Hierarchy. I repeat: not the sin of commission, but the sin of omission will commit many to hell." Our Lady of the Roses, October 6, 1980
We encourage everyone to print or email copies of this web page to all the Bishops and all the clergy. Also, email or send this web page to the news media and as many people as possible.
| Home - Latest News | Introduction | Bayside Prophecies | Directives from Heaven | Order Form | Miracles & Cures | Veronica Lueken | Miraculous Photos | Bible | Radio Program |
The electronic form of this document is copyrighted.
Quotations are permissible as long as this web site is acknowledged with a hyperlink to: http://www.tldm.org
Copyright © These Last Days Ministries, Inc. 1996 - 2012 All rights reserved.
P.O. Box 40 616-698-6448
Lowell, MI 49331-0040
Revised: April 02, 2012