| Home - Latest News | Introduction | Bayside Prophecies | Directives from Heaven | Shopping Cart | Testimonies | Veronica Lueken | Miraculous Photos | Bible | Radio Program |
These Last Days News - September 11, 2012
The Incredible "Twin Towers" Miraculous Photo Taken on September 11, 2001...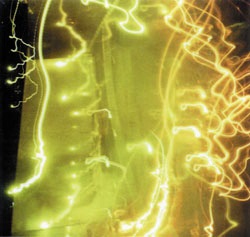 Dear Our Lady of the Roses Shrine:

I have never been an overly religious person by nature. I've been a practicing Catholic off and on for my entire adult life. I grew up with a very religious background and instead of bringing me closer to God it sent me further away. Last year I decided once again, that I needed God in my life, but didn't know where to start. In cleaning out my drawers one day I came across a blessed rose petal with the name and address of the Shrine written on the back. I called information to get the number and proceeded to make the call that changed my life. I had a lot of questions and still some doubts, but a very patient woman answered all my questions and invited me to "come and check it out". At the end of our conversation, she said something to me that I have never forgotten, she said it was not by accident that I called, but that I was being brought there by the Blessed Mother. I knew at that moment that I had taken the first step in bringing God back into my life. I started attending some of the vigils, not all of them. I always felt welcome. I began to come more often. All we did was just say the rosary and pray with faith and reverence to the Blessed Mother. Some people had cameras and took pictures during the vigil that truly were miraculous. I immediately went out to buy a Polaroid camera and took some pictures at the next vigil. Nothing happened. I was disappointed but not disheartened. Then I was told I should be using the old SX-70 camera. Once again I went out and bought one but still nothing happened. Again I was disappointed but still had great faith that I was really in the right place, I don't know why. I told the Blessed Mother I would really like to have a miraculous picture whenever She was ready to give it to me.

I began coming to the vigils on a more regular basis. Some of my pictures came out with a warm gold color but still not what "I" considered to be "miraculous". I made up my mind the night before that I was going to the next vigil…it was September 11th, 2001!

I woke up that morning to the most terrible tragedy that I have ever experienced in my life. After watching TV in a daze for the entire day, I decided that I must get to the vigil that night. I don't drive, and am usually late for everything. I knew I just had to get to the vigil. I didn't want the Blessed Mother to be there by Herself, so I left extra early from my apartment in Manhattan to go to Flushing Meadows Park on the subway Flushing Line. I didn't know what to expect, but I knew in my heart that nothing could happen to me if I was just going to keep the Blessed Mother company. Nobody stopped me walking through the park even though cars were being stopped and police were all over the place. I walked in as though nothing had happened. All I could think of was that someone had to get there to keep the Blessed Mother company on this tragic day and that somebody needed to pray for all those poor people lost and their families. I got there about 6:50PM. I started to pray on my own. I didn't think anyone else would come. Only a handful of people came. I brought my camera. I took a couple of pictures and was a little disappointed that they weren't miraculous…. I still had great faith, I just can't explain it. I showed my picture to another pilgrim who turned the picture sideways and she said to me….. 'It's the Twin Towers all in gold!' It was my first (and one of many since) miraculous pictures.

The irony of it all is that I used to live in the Gateway Plaza apartments, directly across the street from the World Trade Center. I was living there during the first terrorist attack. I applied for a job in the World Trade Center that I was very qualified for, but didn't get because I was overqualified and lost my apartment there when my job was going downhill.

I couldn't understand why God wasn't listening to my prayers. He heard every one of them and not only saved me….but my soul as well!

A devoted pilgrim from New York City
Return to miraculous photo homepage
Directives from Heaven...
#6 - Sacred Grounds
#51 - Cure and Conversion
#116 - The Supernatural
#117 - Miracles
| Home - Latest News | Introduction | Bayside Prophecies | Directives from Heaven | Order Form |
Miracles & Cures
| Veronica Lueken | Miraculous Photos | Bible | Radio Program |
We encourage everyone to print or email copies of this web page to all the Bishops and all the clergy. Also, send this page to as many people as possible.
The electronic form of this document is copyrighted.
Quotations are permissible as long as this web site is acknowledged with a hyperlink to: http://www.tldm.org
Copyright © These Last Days Ministries, Inc. 1996 - 2012 All rights reserved.
P.O. Box 40 616-698-6448
Lowell, MI 49331-0040
Revised: September 11, 2012