| Home - Latest News | Introduction | Bayside Prophecies | Directives from Heaven | Shopping Cart | Testimonies | Veronica Lueken | Miraculous Photos | Bible | Radio Program |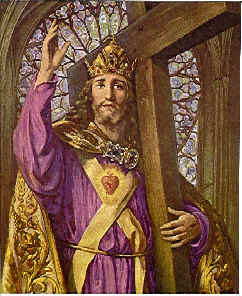 Beheaded Christian girls were Ramadan 'trophies'...
"The battle, My child, will accelerate very shortly for there will not only be a great war of weapons of mankind, but it will be known soon throughout the world as a religious war." - Our Lady of the Roses August 21, 1974.
The Australian reported on November 9, 2006:
Three Christian high school girls were beheaded as a Ramadan "trophy" by Indonesian militants who conceived the idea after a visit to Philippines jihadists, a court heard yesterday.

The girls' severed heads were dumped in plastic bags in their village in Indonesia's strife-torn Central Sulawesi province, along with a handwritten note threatening more such attacks.

The note read: "Wanted: 100 more Christian heads, teenaged or adult, male or female; blood shall be answered with blood, soul with soul, head with head."

Javanese trader Hasanuddin appeared in Jakarta Central Court yesterday charged with planning and directing the murders in October last year. He faces a death sentence if found guilty under anti-terrorism legislation.

Hasanuddin allegedly returned from a visit to members of Philippines Islamist group the Moro Islamic Liberation Front with tales of how that organisation regularly staged bombings to coincide with Lebaran, the festival that ends the Muslim holy month of Ramadan. He later spoke with a preacher in Poso, Central Sulawesi, about whether such a plan could work in Indonesia, but expressed doubt about whether it was appropriate.

However, after further discussion with friends, he decided that beheading Christians could qualify as an act of Muslim charity.

Conscripting several accomplices at a local pesantren, or Islamic school, he directed one of them, Lilik Purnomo, to seek out "the head of a Christian", prosecutors alleged.

"It would be a great Lebaran trophy if we got a Christian. Go search for the best place for us to find one," Hasanuddin allegedly ordered his companion.

Lilik returned to say he had found an "excellent" target - a group of schoolgirls who travelled to and from class by foot in the Central Sulawesi village of Gebong Rejo. The village is in the district of Poso, where hundreds of people have died in sectarian violence in recent years.

Many observers worry that Central Sulawesi has become the latest battleground in a deadly jihad.

Three Christian men were executed there last month for their role in a massacre of Muslims in 2000 and there have been a series of deadly attacks in the province in recent months.

Prosecutors yesterday detailed how Hasanuddin, Lilik and co-accused Irwanto Irano planned the schoolgirl beheadings with six other men. They prepared six machetes and black plastic bags for carrying off the severed heads and spent several days surveying the area where the students regularly passed by.

The operation was called off on one occasion, when a woman spotted the attackers hiding by the roadside, waiting for their victims. On the night before the attack, Lilik told Hasanuddin: "I hope you are ready to receive your Lebaran gift."

The attack was launched the following morning, but only four of the six targeted girls appeared.

Lilik, directing the attack from a nearby hill, told his accomplices to act quickly so that the remaining two girls could still be killed should they appear behind their friends.

The attackers cleanly beheaded three of the students but a fourth, Noviana Malewa, escaped after a struggle and ran away screaming. Her attackers gave chase but were unable to catch her.

The bodies, dressed in school uniform, were left by the roadside near the execution site, but the heads were carried in a backpack to Hasanuddin. The trial of his two co-accomplices was adjourned until Wednesday, when Hasanuddin will also reappear.
"All who continue in the battle ahead must accept martyrdom. It does not, My child, necessarily mean death of your body, but it will mean persecution. Stand fast in the faith. Keep the faith in the hearts of those you love. Extend your charity of heart to all of your brother and sisters throughout the world. Pray a constant vigilance of prayer." - Our Lady of the Roses, October 2, 1974
The awesome Bayside Prophecies... http://www.tldm.org/Bayside/default.htm
These prophecies came from Jesus, Mary, and the saints to Veronica Lueken at Bayside, NY, from 1968 to 1995:
WASHED CLEAN
"The saints and those who were washed clean by the blood of martyrdom, they join all in Heaven crying for vengeance against deceitful mankind and the abominations that offend the Eternal Father--abominations in the House of God!" - St. Michael, September 13, 1974
IN THE FEW
"Many martyrs, My child, shall come in the days ahead, and defenders of the Faith. Carry your crosses, My children, for those who will be saved shall be in the few." - Jesus, November 20, 1975
IMMEDIATE ENTRANCE
"My children, are there so few who will suffer for the Faith? Are My children lost to the need for suffering and martyrdom for the Faith? Do you not understand, My children, that martyrdom means immediate entrance into Heaven. Is this not worth fighting for?" - Our Lady, November 20, 1978
MANY GREAT SAINTS SHALL RISE
"Awaken now from your slumber and seek your return from your course of destruction by getting down upon your knees and praying in heartfelt, sincere prayer to the Eternal Father, to guide you back from your present road of destruction.
"Your countrymen have sought to silence the voice of My Mother throughout your world. You will not continue to silence the voice-boxes throughout the world, for you are sowing the seeds of your own destruction!
"Amen, amen, I say to you: unless mankind returns God the Eternal Father to his life, he will not have the years of two hands to count upon!
"The present generation, My child, shall pass through this crucible of suffering. Many great saints shall rise from this persecution.Ē Ė Jesus, June 5, 1975
Directives from Heaven... http://www.tldm.org/directives/directives.htm
D88 - Martyrdom PDF
D104 - Invasion PDF
D136 - Visions of the Great War: The Mideast PDF
D156 - Terrorism PDF
D158 - America the Beautiful PDF
D266 - Persecution PDF
Crucifix on front and back door... The only real protection against terrorists...
Jesus - "Pray and wear your sacramentals. And, also, My children, I ask you again to place a crucifix upon your door. Both front and back doors must have a crucifix. I say this to you because there will be carnage within your areas, and this will pass you by if you keep your crucifix upon your doors." (6-30-84) (Testimonies of lives and homes saved by the crucifixes.) http://www.tldm.org/news/crucifix.htm
Heavenís Home Protection Packet...
Our Lord stated we must have crucifixes upon the outside of all of our outside doors. In the "Heavenís Home Protection Packet" there are instructions, four crucifixes, and a tube of special cement for wooden or metal crucifixes. Wooden crucifixes adhere better to the doors when the aluminum strap is removed from the back. Put a light coat of cement on the back of the crucifix and then press it to the outside of the door. If you have any problems, you can call us at 616-698-6448 for assistance. This Heavenís Home Protection Packet is available for a donation of $5.00 plus $3.00 shipping and handling. Send $8.00 to TLD Ministries, P.O. Box 40, Lowell, MI 49331. Item # P15 (Order Form)
Heavenís Personal Protection Packet . . .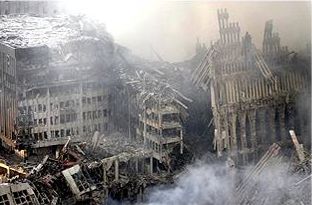 Our Lady tells us to be protected from all evil, we must wear the following sacramentals around our necks: a rosary, a crucifix, the St. Benedict medal, Our Lady of the Roses medal, the Miraculous Medal, and the scapular. We have all of these sacramentals in a packet we call "Heaven's Personal Protection Packet." This packet is available for a donation of $5.00 plus $3.00 shipping and handling. Send $8.00 to TLD Ministries, P.O. Box 40, Lowell, MI 49331. Item # P5 (Order Form)
Our Lady of the Roses, Mary Help of Mothers promises to help protect our children. On September 13, 1977, She said, "He has an army of ogres wandering now throughout your country and all of the countries of the world. They are in possession of great power; so wear your sacramentals, and protect your children and your households. Learn the use every day of holy water throughout your household. Insist even with obstructions, insist that your children always wear a sacramental. One day they will understand that they will repel the demons."
On February 1, 1974, Our Lady said, "My children, know the value of these sacramentals. Guard your children well. You must awaken to the knowledge that you will not be protected without the sacramentals. Guard your children's souls. They must be surrounded with an aura of purity. Remove them if necessary from the sources of contamination, be it your schools or even false pastors."
This Heavenís Personal Protection Packet is available for a donation of $5.00 plus $3.00 shipping and handling. Send $8.00 to TLD Ministries, P.O. Box 40, Lowell, MI 49331. You may use your MasterCard, VISA, or American Express and call 1-616-698-6448. Item # P5 (Order Form)
The Virgin Maryís Bayside Prophesies book . . .
The six volumes have all of Our Ladyís Bayside messages from 1970 through 1994. Some of these have never been published before. This is a type of a survival book. It tells what is coming and how to prepare for it spiritually and materially. It is a must book for the days ahead. This is a great way to spread Our Ladyís messages to our family, friends and relatives. Item #001 Cost $6.95 (Order Form)
Incredible Bayside Prophecies on the United States and Canada book . . .
We have researched the Bayside Prophecies on the United States and Canada and put these outstanding prophecies in a 360 page pocket size paperback book. Veronica said it was very good. It tells what is going to happen here and how to prepare for it. Every North American must read this book! Item #B2 Cost $5.00 (Order Form)
Your names have been written in HeavenÖ "It is not by accident that you are called by My Mother, for your names have been written in Heaven.... But with this great grace you have great responsibility to send this Message from Heaven throughout the world, for if you are able to recover just one more for Heaven, an additional star shall be placed in your crown." - Jesus, August 5, 1975
A great obligation to go forward... "It is not by accident that you are called by My Mother, for it is by merit and the prayers that have risen to Heaven for your salvation. For those who have received the grace to hear the Message from Heaven, you have a great obligation to go forward and bring this Message to your brothers and sisters. Do not expect a rest upon your earth, for you will have eternal rest very soon." - Jesus, June 12, 1976
The sin of omission... "The sin of omission shall condemn many to hell, be they layman or Hierarchy. I repeat: not the sin of commission, but the sin of omission will commit many to hell." Our Lady of the Roses, October 6, 1980
We encourage everyone to print or email copies of this web page to all the Bishops and all the clergy. Also, email or send this web page to the news media and as many people as possible.
| Home - Latest News | Introduction | Bayside Prophecies | Directives from Heaven | Order Form | Miracles & Cures | Veronica Lueken | Miraculous Photos | Bible | Radio Program |
The electronic form of this document is copyrighted.
Quotations are permissible as long as this web site is acknowledged with a hyperlink to: http://www.tldm.org
Copyright © These Last Days Ministries, Inc. 1996 - 2011 All rights reserved.
P.O. Box 40 616-698-6448
Lowell, MI 49331-0040
Revised: April 02, 2012