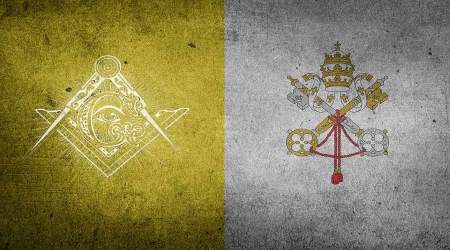 These Last Days News - May 15, 2017
Freemasonry and the Catholic Church: a Brief Introduction...
"My children, and I ask My pastors to listen to Me as your Mother, as I tell you that you must take yourselves from all secret societies. They do not openly plot against My Son's Church, but they do this in secret! The Masons, My children--the Hierarchy must remove themselves from this abominable organization. You cannot deny that many in the Masons are practicing witchcraft and sorcery." - Our Lady of the Roses, June 1, 1978
The above Messages from Our Lord and Our Lady were given to Veronica Lueken at Bayside, New York. Read more
OnePeterFive.com reported on May 12, 2017:
by H. Reed Armstrong

Freemasons, Francmaçons, Libremuoratori, Freimauren, were the names given throughout Europe to the builders of the great medieval cathedrals. They belonged to Catholic guilds and were bound by strict adherence to the tenets of the Catholic faith and morality. As they traveled from country to country with different languages and customs, they developed their own set of signs, symbols and gestures as means of mutual recognition. These builders were known as "operative" masons.

Beginning in 16th and 17th century England, having lost the true Catholic Faith, free-thinkers, agnostics, alchemists, "antiquarians" (those interested in pre-Christian religions), spiritualists, and Rosicrucians (a fellowship dedicated to restoring the earthly paradise through scientific advancement and occult knowledge) emerged and began openly forming cenacle, salons, clubs and secret societies to further their aims. In 1717 many came together to form a unified "Grand Lodge" to build not cathedrals to the glory of God, but a temple dedicated to the glorification and perfection of man. Under the guise of rebuilding Solomon's Temple, a symbol of human wisdom, these "Free builders" or "speculative" masons adopted the rituals and signs of the earlier Cathedral builders to secretly set about building a new world order, or Novus Ordo Saeculorum. This new order, according to its adepts would be based on human rights, liberty, equality, fraternity and the universal brotherhood of man.

Supposedly free from the arbitrary dictates of "altar and throne," Masonic lodges spread across continental Europe in the 18th and 19th centuries fomenting political unrest and social upheavals. The vast majority of revolutionary thinkers of the period, including Rousseau and Voltaire, were inducted Freemasons.

The lure of the lodges was that in a highly structured class system also religiously divided, they accepted men of all ranks, stations and faiths without distinction into a fraternal bond of philanthropy. Masonry presented itself as "a beautiful system of morality, veiled in allegory and illustrated by symbols." The "Craft" was there to "make good men better" regardless of their religious or political affiliations.

Beneath the high-sounding rhetoric, smoldered a deep hatred of the Roman Catholic Church and its teaching authority on faith and morals. The words with which Voltaire signed many of his letters come to mind, "Écrasez l'infame " (Crush the loathsome thing) — referring to the Catholic Church.

The Permanent Instruction of Alta Vendita (a Masonic document discovered in the mid-19th century and verified by Pope Pius IX) concurs:

Our ultimate end is that of Voltaire and of the French Revolution – the final destruction of Catholicism, and even of the Christian idea. The work which we have undertaken is not the work of a day, nor of a month, nor of a year. It may last many years, a century perhaps…Crush the enemy whoever he may be; crush the powerful by means of lies and calumny…If a prelate comes to Rome from the provinces to exercise some public function, learn immediately his character, his antecedents, above all, his defects. If he is already a declared enemy…envelop him in all the snares you can lay under his feet; create for him one of those reputations which will frighten little children and old women…paint him cruel and sanguinary: recount regarding him some trait of cruelty which can easily be engraved in the minds of the people.

For its part, the Catholic Church has prohibited Catholics from membership in Masonic organizations and other secret societies, starting in 1738. Since then, at least eleven popes have made pronouncements about the incompatibility of Catholic doctrines and Freemasonry and from 1738 until 1983, any Catholic who publicly associated with, or publicly supported, Masonic organizations was censured with an automatic excommunication Latae sententiae (the act in itself being sufficient cause without need of further judgment or ecclesiastical pronouncement).

The clearest of these condemnations is that of Pope Leo XIII's Humanum Genus, published in 1884:

The race of man, after its miserable fall from God, the Creator and the Giver of heavenly gifts, "through the envy of the devil," separated into two diverse and opposite parts, of which the one steadfastly contends for truth and virtue, the other of those things which are contrary to virtue and to truth. The one is the kingdom of God on earth, namely, the true Church of Jesus Christ; and those who desire from their heart to be united with it, so as to gain salvation, must of necessity serve God and His only-begotten Son with their whole mind and with an entire will. The other is the kingdom of Satan, in whose possession and control are all whosoever follow the fatal example of their leader and of our first parents, those who refuse to obey the divine and eternal law, and who have many aims of their own in contempt of God, and many aims also against God….. At every period of time each has been in conflict with the other, with a variety and multiplicity of weapons and of warfare, although not always with equal ardor and assault. At this period, however, the partisans of evil seems to be combining together, and to be struggling with united vehemence, led on or assisted by that strongly organized and widespread association called the Freemasons.

What makes this declaration so important is that it clearly points out the origin of what would coalesce into Freemasonry. The modern "Craft" did not appear out of thin air just prior to the French Revolution, but is simply a manifestation of the age old battle begun in Eden. Humanity is divided between those who serve God and those who serve Satan.

The enmity of these two camps will continue until the end of time. There can be no truce nor melding of Good and Evil as proposed by the Freemason Albert Pike in his authoritative Morals and Dogma of Freemasonry in chapter XXII "Sublime Prince of the Royal Secret":

The primary tradition of the single revelation has been preserved under the name of the "Kabalah" [sic] …. of that Equilibrium between Good and Evil, and Light and Darkness in the world which assures us that all is the work of the Infinite Wisdom and Infinite Love. (Emphasis added)

Pope Leo's encyclical also makes it clear that the true end of Freemasonry is not the apotheosis [divinization] of man, as generally believed, even by the vast majority of Masons and modernist circles within the Church,* but the apotheosis of Satan. This will be achieved, according to Pike, in the Kabbalistic doctrine of apokatastasis, or a harmonious rapprochement of all that exists, good and evil, male and female (androgyny), Christ and Satan, all encompassed and melded together under the guise of a universal infinite love.

This is the "occult doctrine" promoted through the ages by the followers of Satan going back to the Garden, as newly propounded by Helena P. Blavatsky – The Secret Doctrine (Pasadena, California: Theosophical University Press, 1963), Volume I, page 414. Volume II, pages 234, 235, 243, 245.

Once the key to Genesis is in our hands, it is the scientific and symbolic Kabbala which unveils the secret. The Great Serpent of the Garden of Eden and the "Lord God" are identical…. When the Church, therefore, curses Satan, it curses the cosmic reflection of God…. For it is he who was the "Harbinger of Light," bright radiant Lucifer, who opened the eyes of the automaton [Adam] created by Jehovah, as alleged; and he who was the first to whisper, "In the day ye eat thereof, ye shall be as Elohim, knowing good and evil" — can only be regarded in the light of a Saviour. An "adversary" to Jehovah… he still remains in Esoteric Truth the ever loving "Messenger"… who conferred on us spiritual instead of physical immortality…. Satan, or Lucifer, represents the active… "Centrifugal Energy of the Universe" in a cosmic sense…. Fitly is he… and his adherents… consigned to the "sea of fire," because it is the Sun… the fount of life in our system, where they are purified… and churned up to re-arrange them for another life; that Sun which, as the origin of the active principle of our Earth, is at once the Home and the Source of the Mundane Satan….

(Blavatsky was initiated into the Grand Orient Adoptive Rites of Memphis and Miriam with the highest rank of Crowned Princess 12, on November 24, 1877)

This is also the occult doctrine proposed by Valentin Tomberg in his Meditations on the Tarot, eulogized by Hans Urs von Balthasar in his glowing afterward (English edition) and unfortunately adopted by many in the Church today.

The battle rages on. As HH Pope Paul VI warned in his 15 November 1972 General Audience, "Evil is not a deficiency, but a highly efficient spiritual being both perverted and perverting, It is a terrible reality that is mysterious and frightening. 'We know,' writes St. John the Evangelist, 'that we are of God, and the whole world is in the power of the Evil One.'" The Evil One knows he has been defeated, but in his pride he refuses to accept the fact. If he can but once again be accepted by humanity as God's equal, he believes, the Almighty must accept him, as well.

This is the "occult" doctrine of all ages known to initiates as the "Emerald Tablet of Hermes Trismegistus," a mythical Egyptian contemporary of Moses. It is the Kabbalistic doctrine of harmony arising from the fusion of opposites or "coincidetia opositorum," a "God" beyond true and false, right and wrong, good and evil. This doctrine, unfortunately has been surreptitiously penetrating our Holy Faith since (as von Balthasar points out in his afterward to Meditations on the Tarot) the Renaissance, and in the Modernist movement, which was categorically denounced by St. Pius X in 1907.

We know from the Book of Genesis that Our Lady is called to crush the Serpent's head "…And I will establish a feud between thee and the woman, between thy offspring and hers; she is to crush thy head, while thou dost lie in ambush at her heels." Genesis 3: 7

May this prophesy be fulfilled soon!

********

"The faithful who enroll in Masonic associations are in a state of grave sin and may not receive Holy Communion...Consequently, neither the excommunication nor the other penalties envisaged have been abrogated." - Cardinal Ratzinger, Sacred Congregation for the Doctrine of the Faith, November 26, 1983

EDITOR'S NOTE: We welcome your comments at the end of this page. Email a link or print out a copy of this web page to your clergy, family, friends and relatives. Email this page to a friend.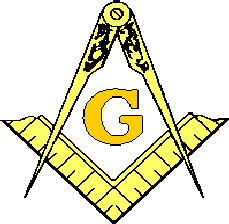 "In the past We have counseled through prophets, your Popes, to forbid all who have joined in My Son's Church, forbid them to become part of freemasonry and the Masons. And why? Because, My children, they are not of God, and if they are not of God, they are the Antichrist. And why are they the Antichrist? Because they worship false idols!
"In the commandments of Your God you will remember: 'I,' said the Lord, 'I am your God; thou shalt not have strange gods before you.' And who are these strange gods of masonry and witchcraft? Isis!
"My children, man has accepted gods of nature! Pagans you have become! You reject your God the Father; you reject the Trinity; and you have dabbled and burned your fingers in the unknown, the darkness of satanism." - Our Lady of the Roses, November 1, 1977
We strongly encourage you to print and/or email copies of this web page to all the bishops and clergy. Also, email or mail a copy of this web page to the news media and as many other people as possible. Email a copy of this page to everyone you know.
We urgently need your prayers and financial support to be able to continue to create these web pages. Click here... Thank you in advance.
When you pray the Holy Rosary, you have Our Lady's hand in your hand. When you pray the Holy Rosary, you have the power of God in your hands. Start now! Let's All Pray the Rosary Together Around the World for the Conversion of all Masons... Click here...

The Virgin Mary's Bayside Prophecy Books are Now Available in E-book Version. Click Here Now!
EDITOR'S COMMENT: Evil is accelerating and the Anti-Christ forces are gaining power in the world. When the persecution starts, all Christian web sites on the internet will be forced to close. Be sure to have in your possession all the following items: the Bayside Prophecy books, Bayside Medals, Douay-Rheims Bibles, the Protection Packets, Candles, Sacramentals, and Religious Books. Purchase these items now while they are still available! You will urgently need them in the days ahead. Also, you can print out all PDF files for the Directives from Heaven and all of the Bayside Prophecies. Copy Our Lady's messages and the Directives from Heaven now while they are still available! Pray to the Holy Spirit for wisdom and guidance on how to prepare now and for the days ahead when the Antichrist is revealed. Viva Cristo Rey!
The amazing Bayside Prophecies... http://www.tldm.org/Bayside/default.htm
These prophecies came from Jesus, Mary, and the saints to Veronica Lueken at Bayside, NY, from 1968 to 1995.
Freemasonry is not of God
"My children, recognize the faces of evil now loosed in the world. I bring you a sad lesson in knowledge. In the past We have counseled through prophets, your Popes, to forbid all who have joined in My Son's Church, forbid them to become part of freemasonry and the Masons. And why? Because, My children, they are not of God, and if they are not of God, they are the Antichrist. And why are they the Antichrist? Because they worship false idols!" - Our Lady, November 1, 1977

A major law
"Speak, My child; speak now, as I have directed you. There is a major law in the Faith of Jesus Christ that non shall enter into secret societies of the Masons. The sons of satan* are rulers, known by the name of Freemasons." - St. Michael, August 21, 1974

* "Indeed each of you knows well the nature, zeal and intention of sects, whether called Masonic or some other name.... [You] cannot doubt but that the present calamity must be attributed to their deceits and machinations for the most part. For from these the synagogue of satan is formed which draws up its forces, advances its standards, and joins battle against the Church of Christ." - Pope Pius IX, Etsi Multa, November 21, 1873

Freemasonry - Synagogue of Satan
"Do not be misguided, O leaders of My Son's House, Church; do not accept the fallacy that masonry is condoned by your God! It is for reason that all of your pastors have condemned freemasonry as a synagogue of satan. Do not fall into the error and the deceit of those who claim brotherhood and goodness, for what god do they recognize in their naturalism? It is not God the Father in Heaven; it is not My Son. It is a deity that will bring destruction to anyone who enters into such a secret society.
"My child, I have given to you, in your possession, a book. Guard it well, so that it will not be taken from you. You understand, My child, the very first page read - and this is a secret society that many of your pastors condone - the very first page reads; 'And Mozart, who was a Roman Catholic, when he weighed the credits of Catholicism and freemasonry, he found that freemasonry was far about Catholicism.' My child and My children, is that the writing that is constructive for your Faith? Is this not an undermining of My Son's Church? 1968 this book was printed, and given into the hands of all members of the lodge." - Our Lady, November 1, 1976

Catholicism: only true religion
"O My children, I will not go into a long discourse now with you about charity and love for your neighbor, but you must understand: you cannot judge your neighbor. You must pray for them. However, you cannot become weak and permissive. You must stand forth as bearers of the light, carriers of the truth. You have been given by your baptism entrance into the only true religion upon earth, the Roman Catholic Church under My Son, Jesus. Though man in his arrogance and pride has forgotten His role and His rule, you must carry it forward. Retain the Faith and the truth in the hearts of mankind." - Our Lady, September 7, 1978
Directives from Heaven... http://www.tldm.org/directives/directives.htm
D13 - Secret Societies PDF
D186 – Excommunication PDF
D309 - Masons and Illuminati PDF
Links...
What's wrong with the Masons?
http://www.tldm.org/news6/masons1.htm

The pastoral problem of Masonic membership
http://www.catholicculture.org/docs/doc_view.cfm?recnum=1368

Declaration on Masonic associations, Sacred Congregation for the Doctrine of the Faith, November 26, 1983
http://www.ewtn.com/library/CURIA/CDFMASN2.HTM

Readers respond to Freemason, Matt C. Abbott, September 4, 2006
http://www.renewamerica.us/columns/abbott/060904

Catholicism vs. Freemasonry: Irreconcilable forever
http://www.ewtn.com/library/ANSWERS/BACAFM.HTM

Catholics and Freemasonry religion
http://www.ewtn.com/library/ANSWERS/WHATMAS.HTM

Catholic Encyclopedia, "Masonry" (Freemasonry)
http://www.newadvent.org/cathen/09771a.htm
There are 4 Things You Must Have to Survive the End Times:
1.) The Douay-Rheims Holy Bible...
"I ask that all who hear My voice will take their Bibles, and if they do not have one, search, but find the right Bible, those printed not after 1965, My children." - Jesus, October 5, 1985
"You must all obtain a copy of the Book of life and love, the Bible. Do not accept the new mods. Try to find in your bookstores the old Bibles, My children, for many are being changed to suit the carnal nature of man. I repeat, sin has become a way of life." - Our Lady, October 6, 1992
"I must ask you all to read but a few short chapters a day now, the Book of life and love, your Bible. Knowledge must be gained for all the disciples of My Son, for you will be attacked by scientific minds. But do not be concerned what you will say to them when accosted, for the words will be given to you by the Spirit." - Our Lady, April 10, 1976
The Douay-Rheims Bible was published in 1899. It is the official Bible of the Roman Catholic Church. Almost all other Bibles have been rewritten by Satan. See: http://www.tldm.org/directives/d33.htm , http://www.tldm.org/directives/d415.htm and http://www.tldm.org/directives/d182.htm If you don't have a Douay-Rheims Bible order it now! (Order Form) Yours and your loved ones salvation could depend on it.
Read the Bible cover to cover. If you read 4 chapters a day, you will complete the whole Bible in 334 days. I have read the Bible 2 times and working on the third time. A 75 year old Baptism gentleman told me that he and his wife have read the Bible nine times. Wow!
2.) The Complete Virgin Mary's Bayside Prophesies in 6 Paperback Books...
The Virgin Mary brings directions from God, the Father in Heaven on how to survive the end times. God, the Father, through the Virgin Mary, tells what is coming, how to prepare for it, how to survive it, and how to even stop it. These six volumes along with the Bible are most important to save yourself and your loved ones. Order it now. Tomorrow may be to late. These 6 pocket size paperback books costs $33.00. (Order Form)
3.) Heaven's Home Protection Packet...
Heaven's Home Protection Packet...
Our Lord stated we must have crucifixes upon the outside of all of our outside doors. In the "Heaven's Home Protection Packet" there are instructions, four crucifixes, a tube of special cement for wooden or metal crucifixes. Wooden crucifixes adhere better to the doors when the aluminum strap is removed from the back. Put a light coat of cement on the back of the crucifix and then press it to the outside of the door. If you have any problems, you can call us at 616-698-6448 for assistance. This Heaven's Home Protection Packet is available for a donation of $10.00 plus $4.00 shipping and handling. Send $14.00 to TLD Ministries, P.O. Box 40, Lowell, MI 49331. Item # P15 (Order Form)

Crucifix on front and back door... The only real protection against terrorists...
Jesus - "Pray and wear your sacramentals. And, also, My children, I ask you again to place a crucifix upon your door. Both front and back doors must have a crucifix. I say this to you because there will be carnage within your areas, and this will pass you by if you keep your crucifix upon your doors." (6-30-84) (Testimonies of lives and homes saved by the crucifixes.) http://www.tldm.org/news/crucifix.htm (Order Form)
4.) Heaven's Personal Protection Packet...
Heaven's Personal Protection Packet . . .
Our Lady tells us to be protected from all evil, we must wear the following sacramentals around our necks: a Rosary, a crucifix, the St. Benedict medal, Our Lady of the Roses medal, the Miraculous Medal, and the scapular. We have all of these sacramentals in a packet we call "Heaven's Personal Protection Packet." This packet is available for a donation of $7.00 plus $3.00 shipping and handling. Send $10.00 to TLD Ministries, P.O. Box 40, Lowell, MI 49331. Item # P5 (Order Form)

Our Lady of the Roses, Mary Help of Mothers promises to help protect our children. On September 13, 1977, She said, "He has an army of ogres wandering now throughout your country and all of the countries of the world. They are in possession of great power; so wear your sacramentals, and protect your children and your households. Learn the use every day of holy water throughout your household. Insist even with obstructions, insist that your children always wear a sacramental. One day they will understand that they will repel the demons."
On February 1, 1974, Our Lady said, "My children, know the value of these sacramentals. Guard your children well. You must awaken to the knowledge that you will not be protected without the sacramentals. Guard your children's souls. They must be surrounded with an aura of purity. Remove them if necessary from the sources of contamination, be it your schools or even false pastors."
This Heaven's Personal Protection Packet is available for a donation of $7.00 plus $3.00 shipping and handling. Send $10.00 to TLD Ministries, P.O. Box 40, Lowell, MI 49331. You may use your MasterCard, VISA, or American Express and call 1-616-698-6448. Item # P5 (Order Form)
Incredible Bayside Prophecies on the United States and Canada book . . .
We have researched the Bayside Prophecies on the United States and Canada and put these outstanding prophecies in a 360 page pocket size paperback book. Veronica said it was very good. It tells what is going to happen here and how to prepare for it. Every North American must read this book! Item #B2 Cost $5.00 (Order Form)
Your names have been written in Heaven… "It is not by accident that you are called by My Mother, for your names have been written in Heaven.... But with this great grace you have great responsibility to send this Message from Heaven throughout the world, for if you are able to recover just one more for Heaven, an additional star shall be placed in your crown." - Jesus, August 5, 1975
A great obligation to go forward... "It is not by accident that you are called by My Mother, for it is by merit and the prayers that have risen to Heaven for your salvation. For those who have received the grace to hear the Message from Heaven, you have a great obligation to go forward and bring this Message to your brothers and sisters. Do not expect a rest upon your earth, for you will have eternal rest very soon." - Jesus, June 12, 1976
The sin of omission... "The sin of omission shall condemn many to hell, be they layman or Hierarchy. I repeat: not the sin of commission, but the sin of omission will commit many to hell." Our Lady of the Roses, October 6, 1980
My gift to help spread Our Lady of the Roses' messages to the world.

We encourage everyone to print or email copies of this web page to all the Bishops and all the clergy. Also, email or send this web page to the news media and as many people as possible.
| Home - Latest News | Introduction | Bayside Prophecies | Directives from Heaven | Order Form | Miracles & Cures | Veronica Lueken | Miraculous Photos | Bible | Radio Program |
The electronic form of this document is copyrighted.
Quotations are permissible as long as this web site is acknowledged with a hyperlink to: http://www.tldm.org
Copyright © These Last Days Ministries, Inc. 1996 - 2017 All rights reserved.
P.O. Box 40 616-698-6448
Lowell, MI 49331-0040
Revised: May 17, 2017